Mattingly says outfield plan hasn't changed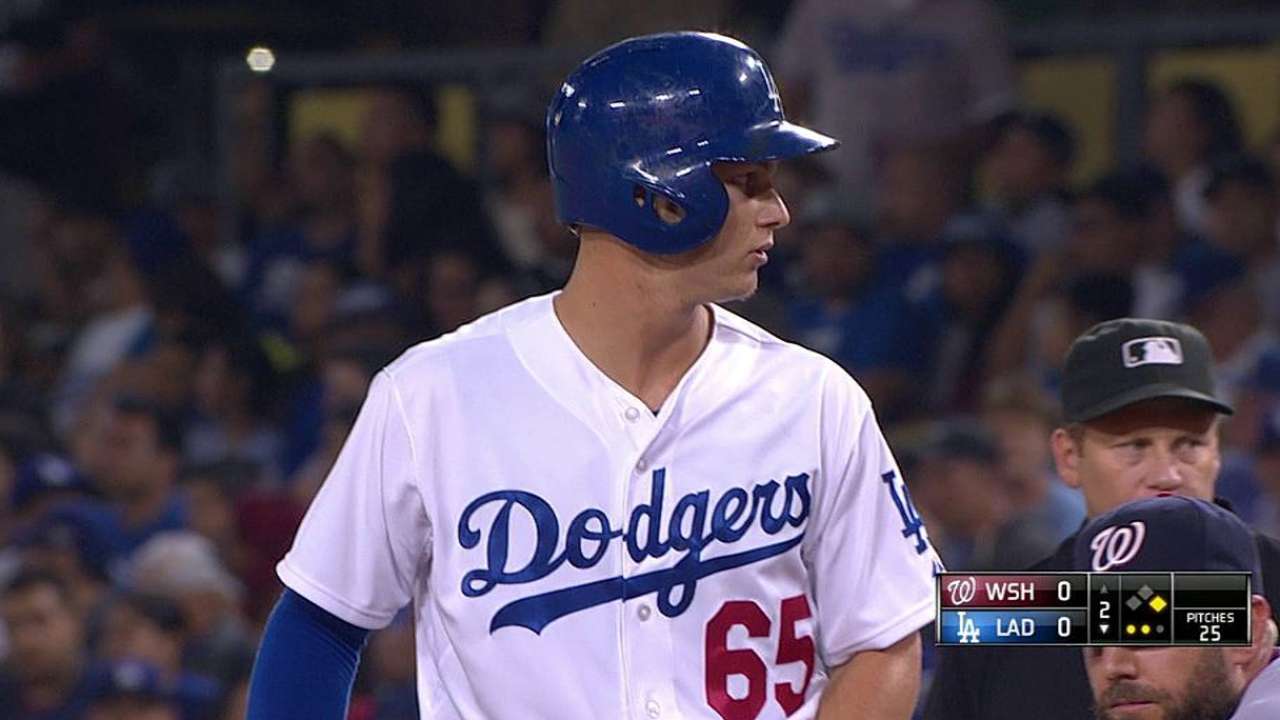 LOS ANGELES -- On Monday, manager Don Mattingly said that he'd play top prospect Joc Pederson off the bench -- as a pinch-hitter and pinch-runner. But on Tuesday, Pederson got his first Major League start in center field, in place of a struggling Yasiel Puig.
And on Wednesday, Pederson was starting in center field again, with Puig in right field for the first time in 31 starts.
What happened to playing Pederson off of the bench?
"Yeah, I kind of remember [saying] that," Mattingly joked before Wednesday's finale with the Nationals. "My plan is to actually not share all of my plans. That's the job, right? You have to try to squeeze it out of me, and I've got to try to pull a Bill Belichick on you and give you no answers."
Mattingly didn't give many more answers regarding his outfield situation Wednesday. He said starting Pederson was more about giving Matt Kemp a breather in right field, but he also didn't commit to an outfield alignment going forward.
"We'll just see how it goes," Mattingly said. "I haven't made any plan to do anything different than we've been doing."
Mattingly said Tuesday that Puig wasn't playing for his job, but he did say that it was important for him to get back on track. The outfielder batted just .216/.296/.247 in August.
"Obviously, we have to try to get Yasiel going," Mattingly said. "That's really the wild card. If we can get Yasiel going, then [the outfield] stays the same."
Michael Lananna is an associate reporter for MLB.com. This story was not subject to the approval of Major League Baseball or its clubs.