Frias, among three callups, slated to start Nats finale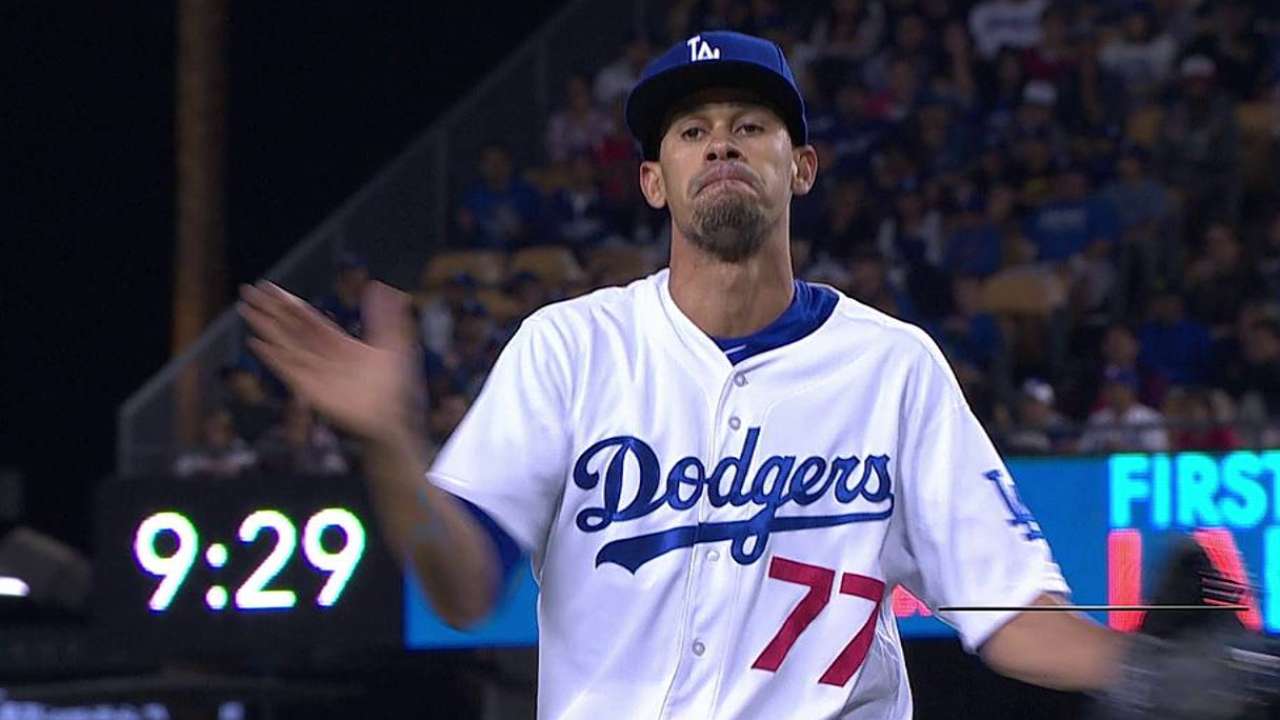 LOS ANGELES -- The Dodgers' September roster continued to expand Tuesday as infielders Miguel Rojas and Erisbel Arruebarrena and right-hander Carlos Frias all rejoined the team.
Rojas and Frias were optioned Sunday with the return of third baseman Juan Uribe and left-hander Hyun-Jin Ryu from the disabled list. Arruebarrena had been optioned a week earlier with the return of shortstop Hanley Ramirez from an oblique injury.
Manager Don Mattingly said Monday that the three players would be returning with Triple-A Albuquerque's season ending. With the additions, the Dodgers' active roster stands at 33 players.
Frias, 24, will make Wednesday's start in place of right-hander Dan Haren, who wouldn't get a full five days' rest with a 12:10 p.m. PT start. It will be his first Major League start.
"We felt like he was a good guy for this 12 o'clock start," Mattingly said. "He's young. He doesn't need sleep."
Rojas, 25, has played 64 games with the Dodgers this season -- including 24 starts at shortstop and appearances at second base, third base and left field. Arruebarrena, 24, is back for his fourth stint with the Dodgers, going 7-for-28 in 12 games.
Michael Lananna is an associate reporter for MLB.com. This story was not subject to the approval of Major League Baseball or its clubs.