Slumping Puig moved to sixth in batting order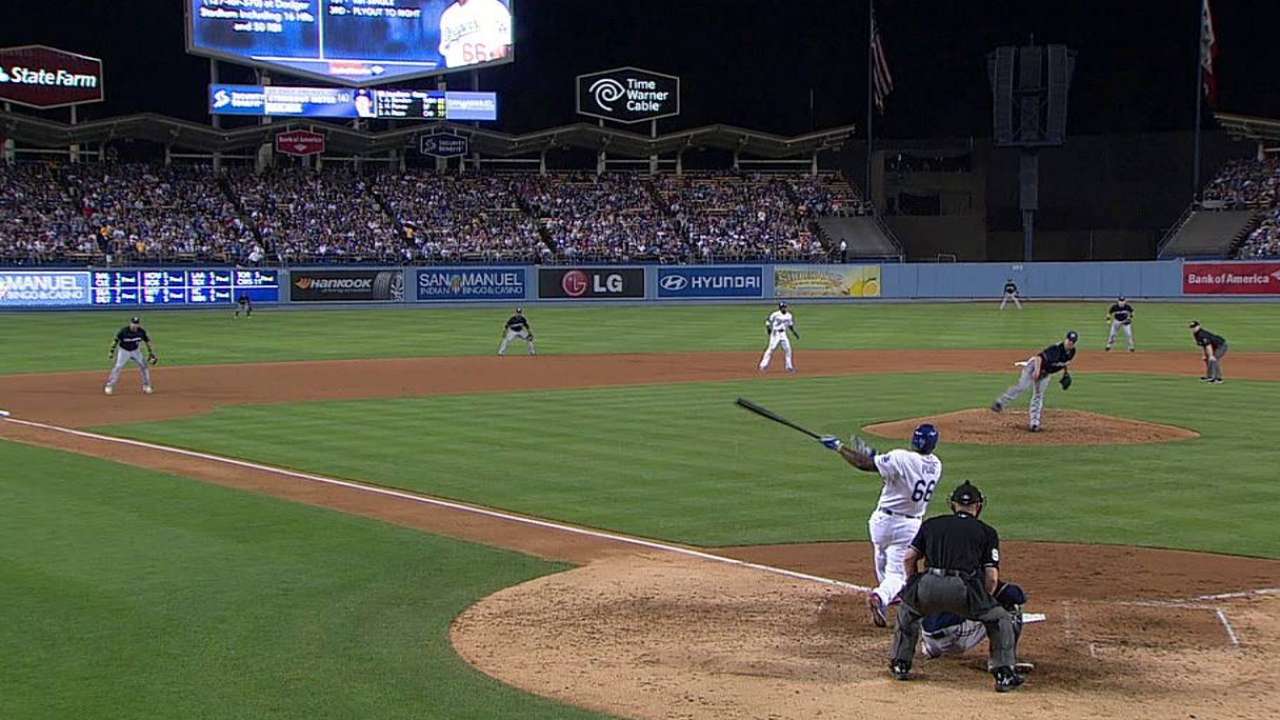 LOS ANGELES -- Looking to jump-start a slumping Yasiel Puig, manager Don Mattingly dropped his center fielder to the sixth spot in the Dodgers' batting order for Monday's series opener against the Nationals.
"Just hopefully he'll relax and get back to what he does," Mattingly said. "Wanted to take little pressure off of him and just allow him to be in a spot with a little less pressure."
Puig went 0-for-3 with a walk and a run scored in the 6-4 Dodgers loss.
Puig entered the night 2-for-27 over his prior eight games, striking out 10 times and lowering his average to .298. He batted .216/.296/.247 overall in August.
Mattingly said the nature of Puig's at-bats will tell him whether or not he's snapping out of his cold spell.
"He'll be hitting some balls hard," Mattingly said. "You can just see a guy when he gets his feel back. That changes quickly. It changes at any moment. It changes with a take or one swing, and all of a sudden the guy will be hot again."
"We talk about it with Adrian [Gonzalez]. You see it with him. He struggles for a little while, next thing you know, boom, he's off and running. You see the confidence come back in guys, and that's what we're looking for."
Michael Lananna is an associate reporter for MLB.com. This story was not subject to the approval of Major League Baseball or its clubs.