Hanley injures leg in tumble at first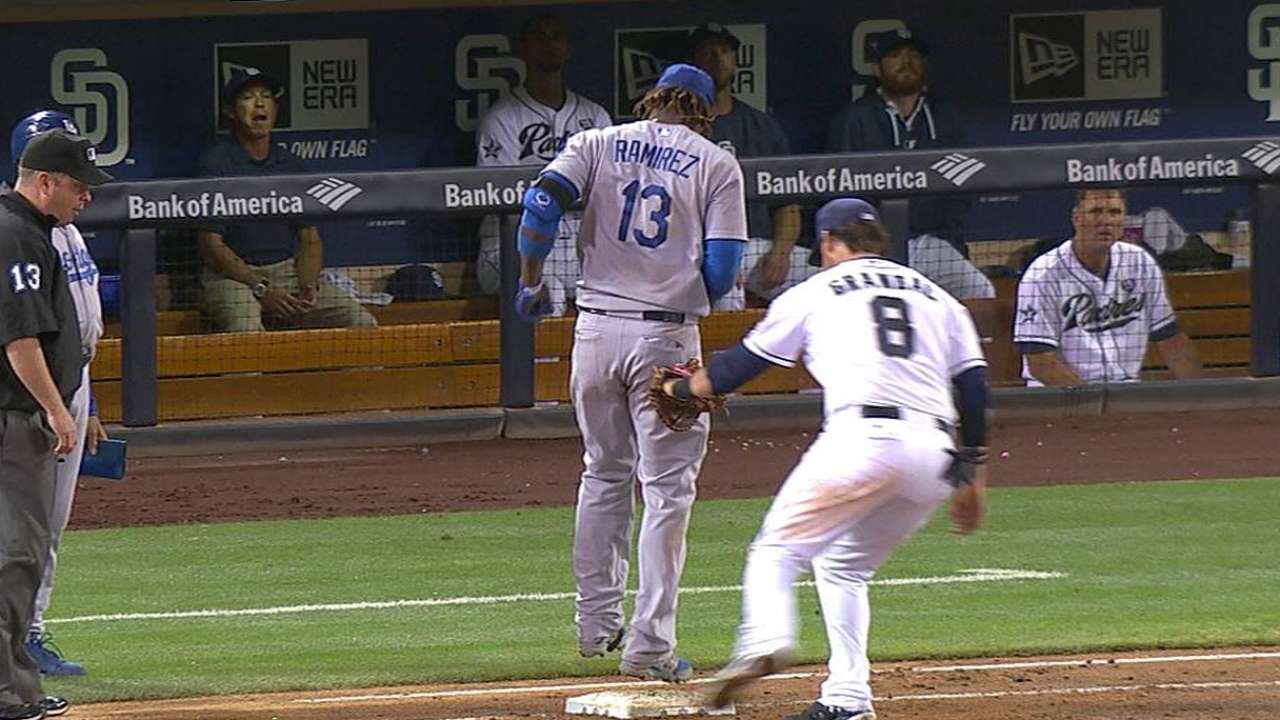 SAN DIEGO -- Hanley Ramirez is hurt again.
He slipped rounding first base on a single, tumbled hard on his left leg, initially reported a sore left quad, later a sore groin.
He talked his way into staying in the game at the time, slugged a tying home run two innings later, then was removed for precautionary reasons and wasn't in the clubhouse when reporters arrived after the game.
Manager Don Mattingly was typically vague describing Ramirez's injury and availability for Saturday's game.
"I'm sure he's going to be sore tomorrow," he said.
Ramirez had the double indignity when he led off the sixth inning with that single. His foot slipped rounding first base, he tumbled, then hopped back to first base. On a challenge from San Diego manager Bud Black, Ramirez was called out for being tagged by first baseman Yasmani Grandal while in mid-hop.
Ramirez stayed in the game and that proved to be a crucial decision, as he launched a 2-1 slider from Dale Thayer onto the second-deck balcony of the Western Metal Supply Co. building with one out in the eighth.
Ramirez came off the disabled list Sunday from a mild right oblique strain, having earlier missed 30 starts with shoulder, calf and hand injuries that did not put him on the disabled list. He has been determined to stay on the field for the rest of the season, after which he will be eligible for free agency.
Ken Gurnick is an associate reporter for MLB.com. This story was not subject to the approval of Major League Baseball or its clubs.