Uribe on target to return around Sunday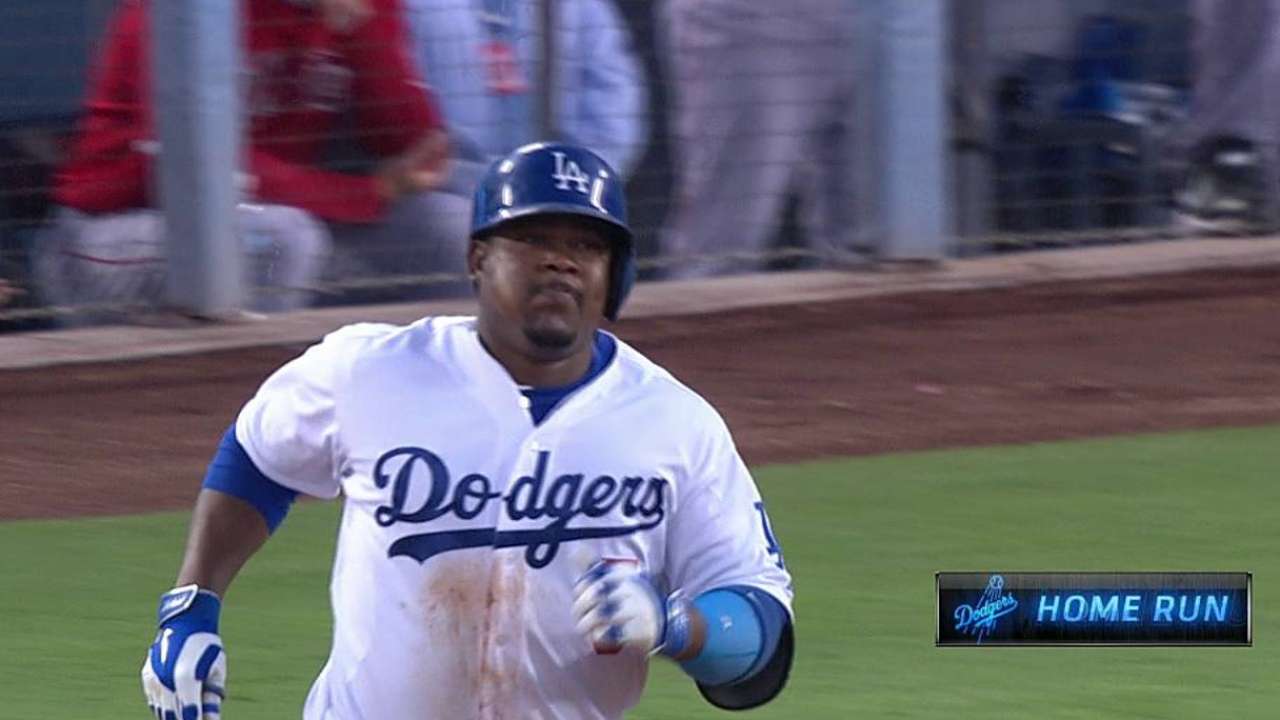 PHOENIX -- After serving as one of two designated hitters during left-hander Hyun-Jin Ryu's simulated game, Juan Uribe ran the bases well enough Wednesday for Dodgers manager Don Mattingly to say the third baseman is on track to be activated from the disabled list on or around his Sunday date of eligibility.
Uribe has been on the DL since Aug. 16 with a strained right hamstring, the same injury that sidelined Uribe for five weeks in the middle of this season.
In Uribe's absence, Justin Turner has picked up most of the playing time at third base. Turner is having a remarkable offensive season for a role player. Since May 23, he has the highest batting average (.364) and the highest average with runners in scoring position (.420) in the Majors (min. 150 plate appearances).
Uribe, however, has augmented his Gold Glove-caliber defense with a .293 batting average, which would his highest since he hit .300 in 72 games as a rookie in 2001 with the Rockies.
Ken Gurnick is a reporter for MLB.com. This story was not subject to the approval of Major League Baseball or its clubs.