Ryu free of pain after sim game; return near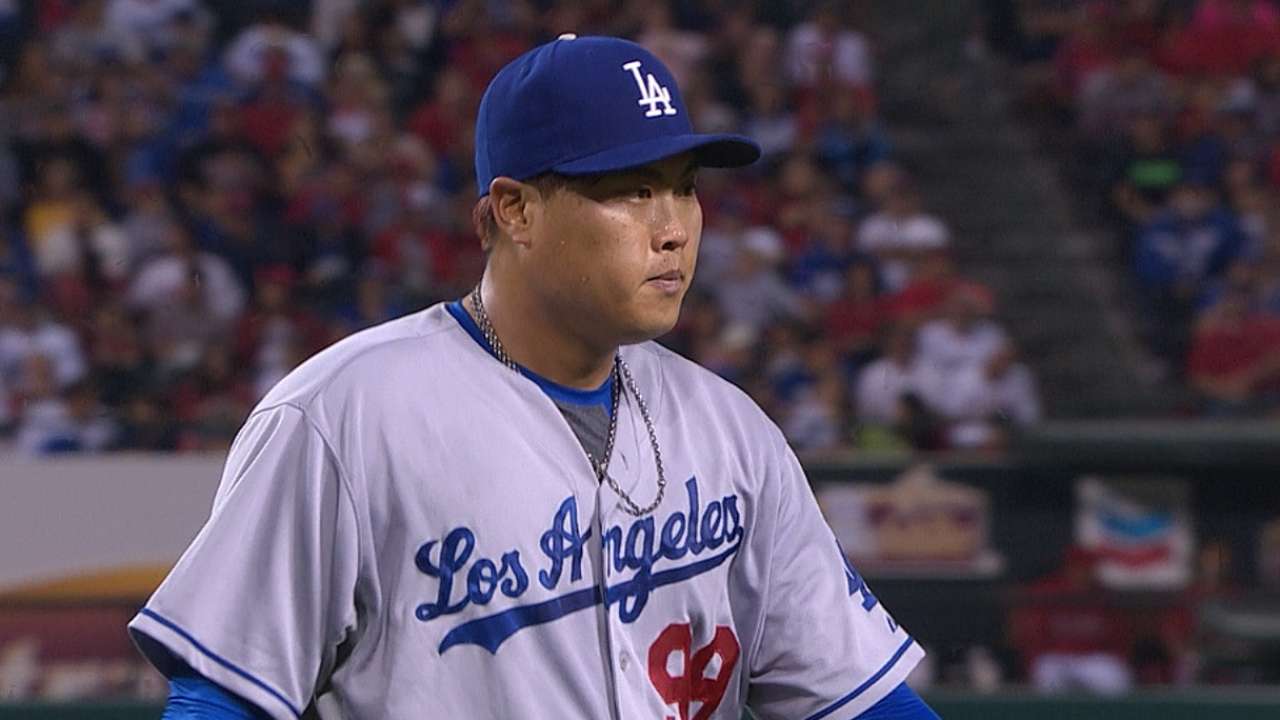 PHOENIX -- Dodgers pitcher Hyun-Jin Ryu said he felt no pain while throwing a two-inning simulated game on Wednesday and could return to the starting rotation Sunday or Monday.
Ryu is eligible to return from the disabled list on Friday from a strained right gluteus muscle. Manager Don Mattingly has already named Dan Haren and Zack Greinke as starters Friday and Saturday against San Diego.
Mattingly said he would see how Ryu comes out of the workout before deciding which game Ryu would start. The left-hander has allowed the Padres only one run in 19 innings this year, but a return against Washington on Monday (after rosters expand) would not necessitate a player move.
Mattingly and pitching coach Rick Honeycutt watched as Ryu faced batters Juan Uribe and Drew Butera. Ryu appeared to throw free and easy, showing no signs of the injury.
After the two innings, Ryu made several repetitions covering first base.
After Ryu's workout, Greinke threw a bullpen session. Greinke had been skipping those between-start sessions when his elbow was tender, an ailment that led to his most recent start being pushed back two days.
Ken Gurnick is a reporter for MLB.com. This story was not subject to the approval of Major League Baseball or its clubs.