Ethier earns first ejection of '14 vs. D-backs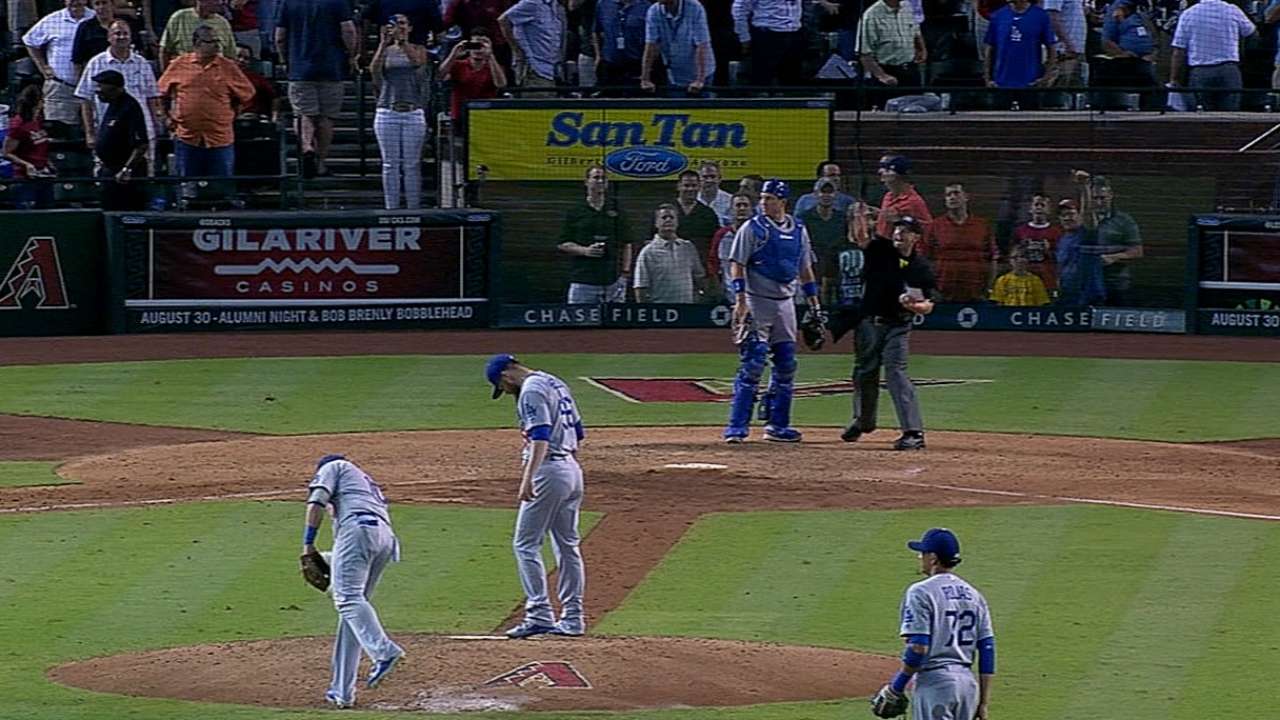 PHOENIX -- Andre Ethier was ejected after grounding out as a pinch-hitter in the top of the seventh inning of the Dodgers' 9-5 win in their series opener against the D-backs on Tuesday night.
Ethier, batting for starting pitcher Roberto Hernandez with the Dodgers ahead 8-3, grounded out to third base to end the inning and, after returning to the dugout, was ejected by plate-umpire Will Little, although Ethier was already out of the game, having been replaced by reliever J.P. Howell.
It was Ethier's first ejection of the year and fourth of his career.
Ken Gurnick is a reporter for MLB.com. This story was not subject to the approval of Major League Baseball or its clubs.