Top prospect Seager among four heading to AFL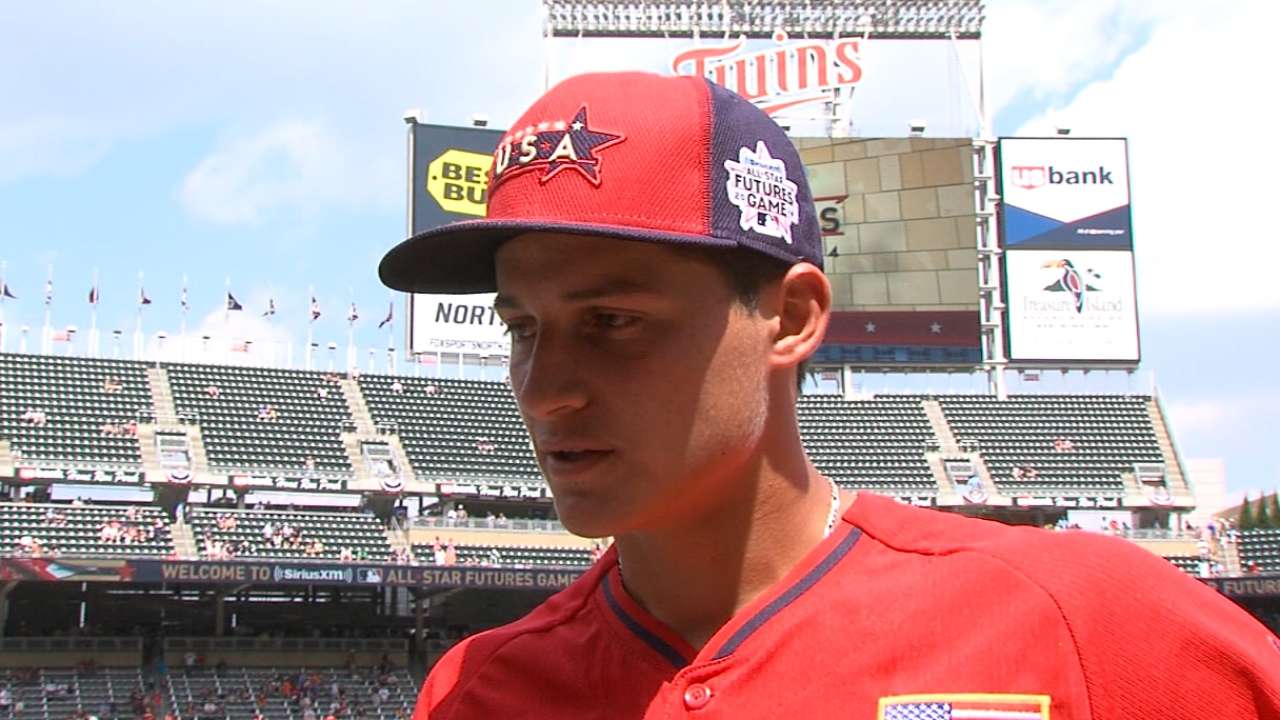 PHOENIX -- Infielder Corey Seager is one of four Dodgers prospects named Tuesday to the Glendale Desert Dogs' roster for the upcoming Arizona Fall League.
Seager, infielder Darnell Sweeney, outfielder Scott Schebler and left-handed reliever Michael Thomas are on the initial roster of the Desert Dogs. Three more Dodgers could be added.
Seager, 20, is ranked the 16th best prospect by MLB.com. The first-round pick in 2012 has a combined 19 homers and 91 RBIs this year splitting time between Class A Advanced Rancho Cucamonga and Double-A Chattanooga.
Schebler, 23, was a 26th-round pick in 2010 from Des Moines Community College who hit 27 home runs last year at Rancho Cucamonga and this year is hitting .283 with 27 homers and 72 RBIs at Chattanooga.
Sweeney, 23, was a 13th-round pick in 2012 from the University of Central Florida who drove in 77 runs last year at Single-A Rancho Cucamonga and this year is hitting .285 with 14 homers and 55 RBIs at Double-A Chattanooga.
Thomas, 25, was a 35th-round pick in 2011 out of Rider University who is 4-3 with a 2.79 ERA in 46 relief appearances this year at Double-A Chattanooga.
The Desert Dogs, who play home games at Camelback Ranch-Glendale, will also include players from the Brewers, Orioles, Tigers and White Sox.
Ken Gurnick is a reporter for MLB.com. This story was not subject to the approval of Major League Baseball or its clubs.