Greinke feeling good day after seven-inning start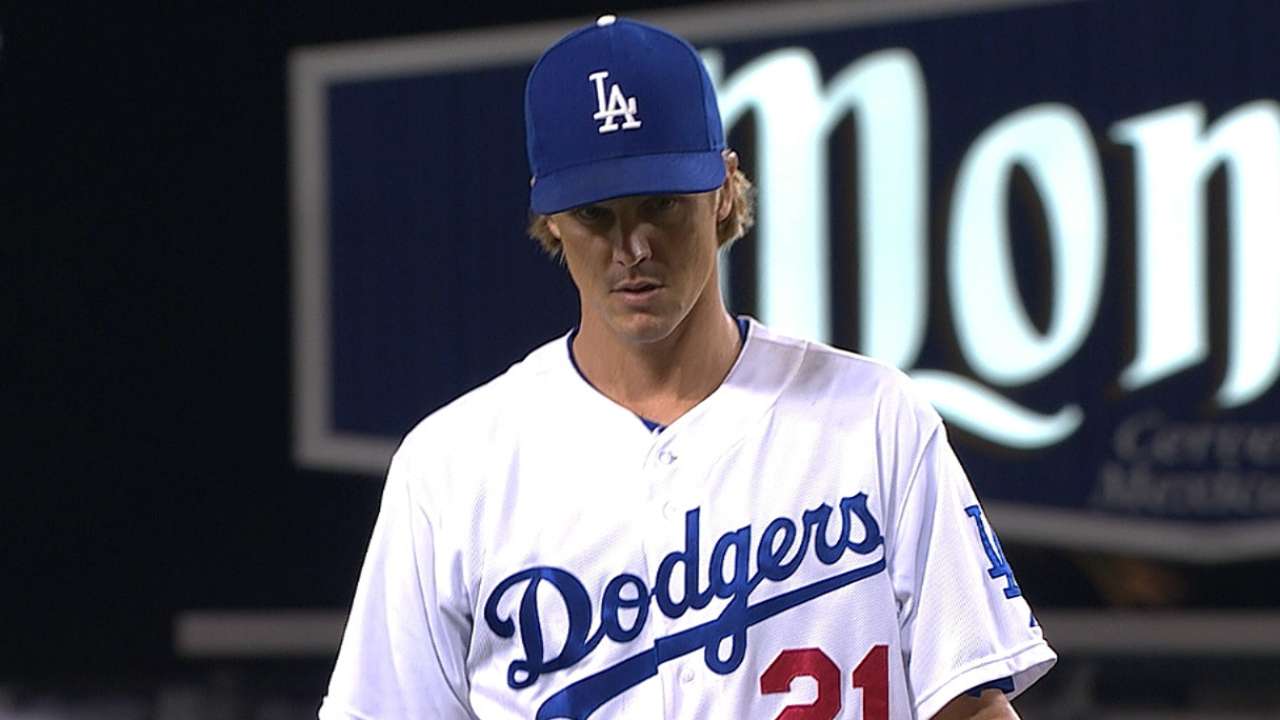 LOS ANGELES -- How right-hander Zack Greinke felt Saturday night -- after getting pushed back two days due to elbow soreness -- wasn't a concern for the Dodgers. It was the next day that worried manager Don Mattingly.
After throwing seven innings in Saturday's 7-4 win, it looks as though Greinke passed the next-day test.
"He said he felt good," Mattingly said Sunday. "He came out of that pretty well, so at this point we'll kind of start moving forward, making some plans on what we're going to do with the rotation."
With an off-day Monday and Thursday this week, the Dodgers have some flexibility with their rotation. Roberto Hernandez and Clayton Kershaw are scheduled to pitch Tuesday and Wednesday in Arizona, respectively. But after that is to be determined, Mattingly said.
How those starters line up could depend on the status of left-hander Hyun-Jin Ryu (right hip strain), who is eligible to come off of the disabled list on Friday.
"We're not exactly sure what Hyun-Jin's going to do," Mattingly said. "Hyun-Jin's going to throw a bullpen Tuesday, so he's doing well. But we're not sure where he's going to slot in."
Mattingly said the six September games with the second-place Giants could also have some impact on how he arranges his staff.
Michael Lananna is an associate reporter for MLB.com. This story was not subject to the approval of Major League Baseball or its clubs.