Hanley back from DL; Arruebarrena optioned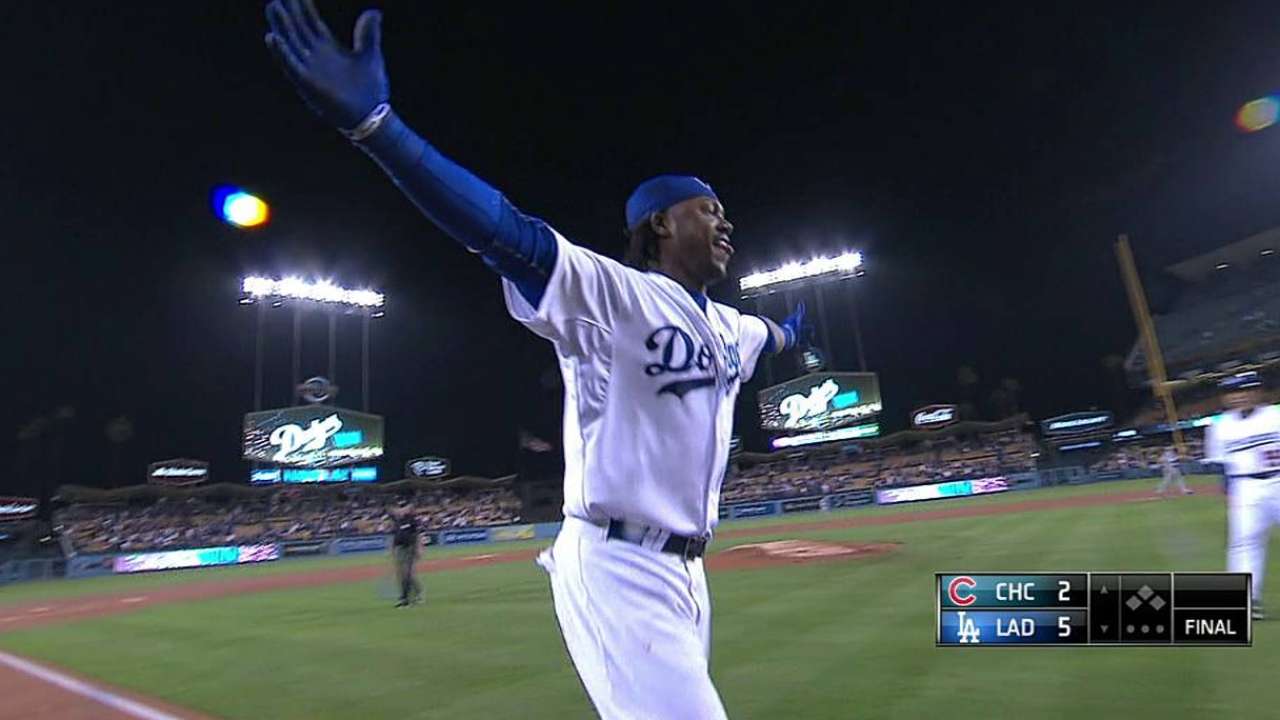 LOS ANGELES -- As planned, the Dodgers reinstated shortstop Hanley Ramirez from the disabled list on Sunday -- his first day of eligibility -- and inserted him into the starting lineup.
Ramirez, who missed 14 games with a right oblique strain, batted fifth and went 0-for-4 with two strikeouts in Sunday's 11-3 loss to the Mets.
"It's going to be good to have him back in there, obviously," manager Don Mattingly said. "It changes the lineup from the standpoint of the length of it and the number of guys you have to go through just to navigate it."
The Dodgers optioned infielder Erisbel Arruebarrena to Class A Rancho Cucamonga to make room for Ramirez on the 25-man roster.
Mattingly said it was between Arruebarrena and infielder Miguel Rojas as far as who would get optioned. Third baseman Juan Uribe's absence, Mattingly said, was the determining factor. Uribe has been on the DL since Aug. 16 with a right hamstring strain.
"Erisbel's played a little bit of third base. He hasn't played a lot, and we're probably more comfortable with Rojas at third if he has to play there," Mattingly said. "We don't want to kill Justin [Turner]."
Arruebarrena will rejoin the team when rosters expand in September, Mattingly said.
As for Ramirez, Mattingly said there are no restrictions on him going forward. The shortstop has dealt with a litany of injuries this season, including an arthritic right shoulder and a tight calf.
"We're not going to try to be that cautious," Mattingly said. "We're just going to play him. Obviously, we're not going to run him into the ground. If there's something going on or he's not feeling good, we'll give him a break."
Michael Lananna is an associate reporter for MLB.com. This story was not subject to the approval of Major League Baseball or its clubs.