Tired Puig gets a breather; Ethier takes center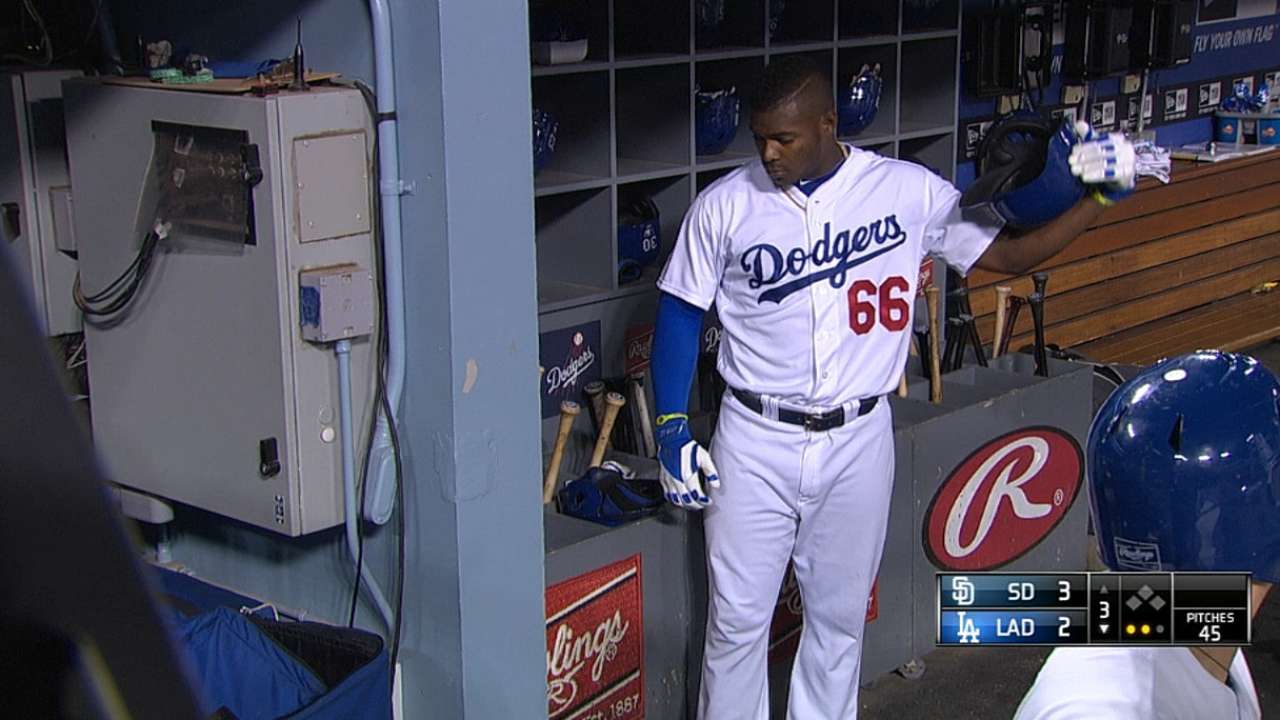 LOS ANGELES -- After Friday night's 6-2 win over the Mets, a reporter asked Dodgers manager Don Mattingly if center fielder Yasiel Puig should get a rest.
"You think I should give him a day off tomorrow?" Mattingly responded, agitated.
"Yeah," the reporter said.
"All right, I"ll give him the day off tomorrow," Mattingly said. "He's off tomorrow."
One day later, Puig's name wasn't in the Dodgers' starting lineup, replaced by Andre Ethier in center field for Saturday's game against the Mets.
"Where's the guy?" Mattingly asked, jokingly, before the game. "He told me to give him a day off yesterday.
"We knew before the game yesterday. We talked. We knew [Puig] was getting beat up, wanted to see how he's doing. He said he's tired. Thought today was the right day. ... He'll play tomorrow and then another [team] off-day."
Puig went 0-for-4 Friday night against the Mets after going 0-for-3 the night before against the Padres. Overall, he's 12-for-45 in the 11 games since his last day off.
"He was just dragging," Mattingly said. "You don't see the same energy. A lot of times it's just the little things you see on the field -- body language, the at-bats get shorter."
Michael Lananna is an associate reporter for MLB.com. This story was not subject to the approval of Major League Baseball or its clubs.