Turner excelling as Uribe's replacement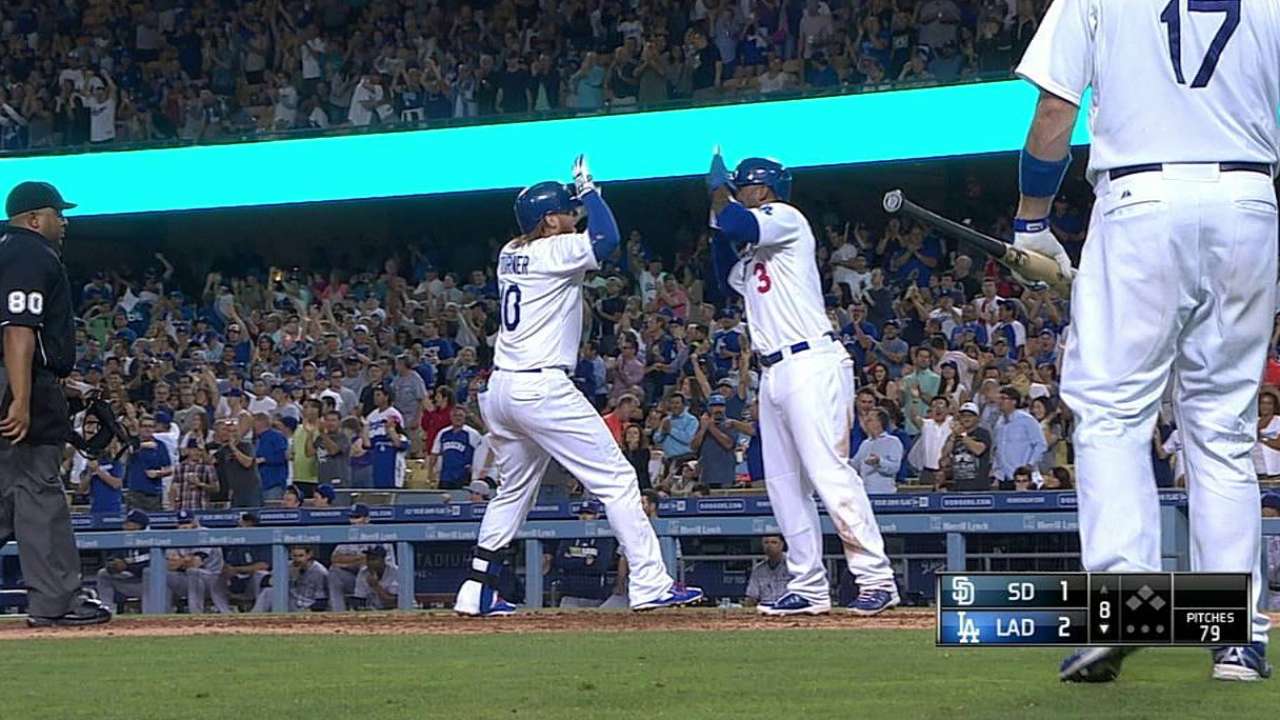 LOS ANGELES -- Justin Turner called it one of the most exciting moments of his career.
The third baseman took a Tyson Ross slider and drilled it into the left-field bleachers, and without Turner's eighth-inning, two-run shot Thursday, the Dodgers and Clayton Kershaw might've been 1-0 losers to the Padres. They won, 2-1.
It came a night before the Dodgers would host his former team, the Mets, whose decision to non-tender him came as a surprise to him and his manager.
But Turner found a new home with the Dodgers this offseason and has been a valuable piece, batting .314/.386/.441 in 220 at-bats coming into Friday's matchup and filling a reserve infielder role that Nick Punto had filled admirably.
"Obviously, Justin's had a good year at this point for us," manager Don Mattingly said. "All year long, it seems like from the very beginning, he struggled a little bit getting out of the gate, but he's been swinging the bat really well off the bench. Pinch-hitting, he's been really good, so pretty much everything about him has been good for us this year.
"He's been able to play multiple positions and give you good at-bats against righties and lefties, so there's really not a whole lot of negative that's going on with Justin."
Turner has been the starting third baseman in Juan Uribe's two stints on the disabled list this season. Since Uribe went on the disabled list Aug. 16 with a right hamstring strain, Turner has been batting .412 (7-for-17) with a home run and five RBIs.
Mattingly said Friday, however, that Turner would return to his bench role once Uribe is healthy enough to play -- which should be when his 15 days are up, Mattingly said.
"We'll get back to Juan," Mattingly said. "We're still not there yet, so I'm not really worried about it. With J.T. we know I got to be careful with him, as far as too many days in a row. So I don't think it's going to be a problem."
Michael Lananna is an associate reporter for MLB.com. This story was not subject to the approval of Major League Baseball or its clubs.