Mattingly not worried about slumping Puig, offense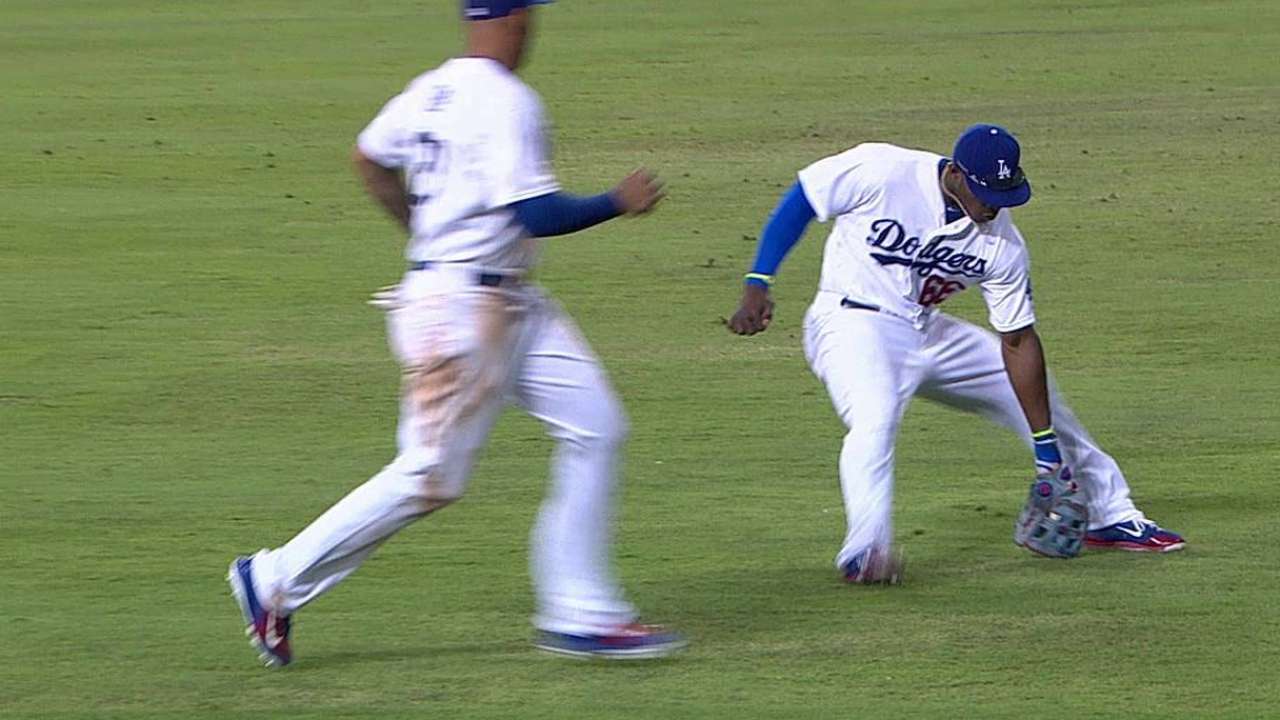 LOS ANGELES -- Yasiel Puig has looked a "little bit tired" of late, manager Don Mattingly said Friday.
The center fielder is batting .260/.308/.288 in August, tallying just two extra-base hits -- both doubles -- and four walks in 19 games.
"Obviously, you want him to do better," Mattingly said. "But I don't really look at it any certain way other than just he's going through a little stretch like everybody goes through."
The Dodgers as a whole, though, have hit a bit of a power outage this month. The Dodgers rank 22nd in the Majors with a .350 slugging percentage and are tied for 20th with 12 home runs in August.
"I think our offense comes in stretches," Mattingly said. "I worry about us winning games, having good at-bats. When we do that, I'm not really worried about the home runs. When you run into good pitching, they're going to slow you down.
"At times, it's easy to get caught in one games or two games, and when you go through it, it's frustrating. But I know guys are trying. I'm not concerned with us not trying. I just know it's part of our game."
Mattingly said he thought the power outage extends across baseball. He pointed toward the National League home run leaders as an example. Miami's Giancarlo Stanton is first with 32, but the Braves' Justin Upton ranks third with just 24, he said.
"Home runs are way down all over the place, so it's not like we're the only club not hitting homers," Mattingly said. "Offense is down in general. Pitching is that good right now. I think guys strike out more now. They put the ball in play less. Pitching seems to have passed the hitting right now."
Michael Lananna is an associate reporter for MLB.com. This story was not subject to the approval of Major League Baseball or its clubs.