Ryu progressing well; Hanley to return Sunday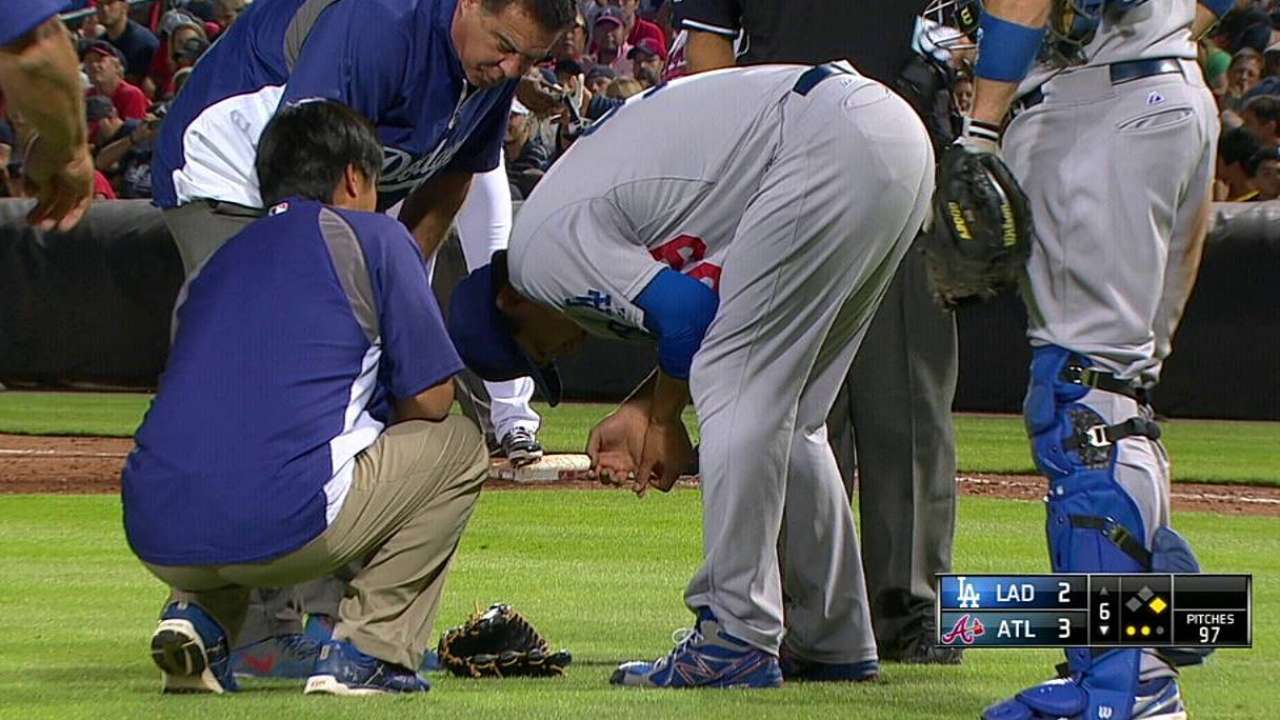 LOS ANGELES -- Though Don Mattingly said Wednesday that the Dodgers wouldn't push left-hander Hyun-Jin Ryu to throw off a mound, Ryu was throwing in the bullpen one day later.
Recovering from a right gluteus strain, Ryu did some light work in the 'pen on Thursday, putting him ahead of schedule.
"Yeah, a little bit," Mattingly said. "I don't think he did much, just a little bit throwing downhill. It wasn't like a bullpen. It sounds like that went pretty well. So we're happy with where he's at and feeling pretty good about what's going on with him."
Ryu went on the disabled list Aug. 15, two days after leaving a start in Atlanta early.
A couple of other Dodgers, Hanley Ramirez (right oblique) and Juan Uribe (right hamstring), took batting practice Thursday. Mattingly said he expects Ramirez to be able to come off of the disabled list Sunday, the first day he's eligible to do so. Uribe, who went on the disabled list Aug. 16, is still "a ways away" from returning, Mattingly said.
As for the bullpen, relievers Chris Perez (right ankle) and Paco Rodriguez (teres major strain) are both likely to return in September. Perez is scheduled to throw in another rehab game with Class A Rancho Cucamonga on Friday, and Rodriguez threw at around 70 percent Wednesday, Mattingly said.
Michael Lananna is an associate reporter for MLB.com. This story was not subject to the approval of Major League Baseball or its clubs.