Converted pitcher Baez impressing in relief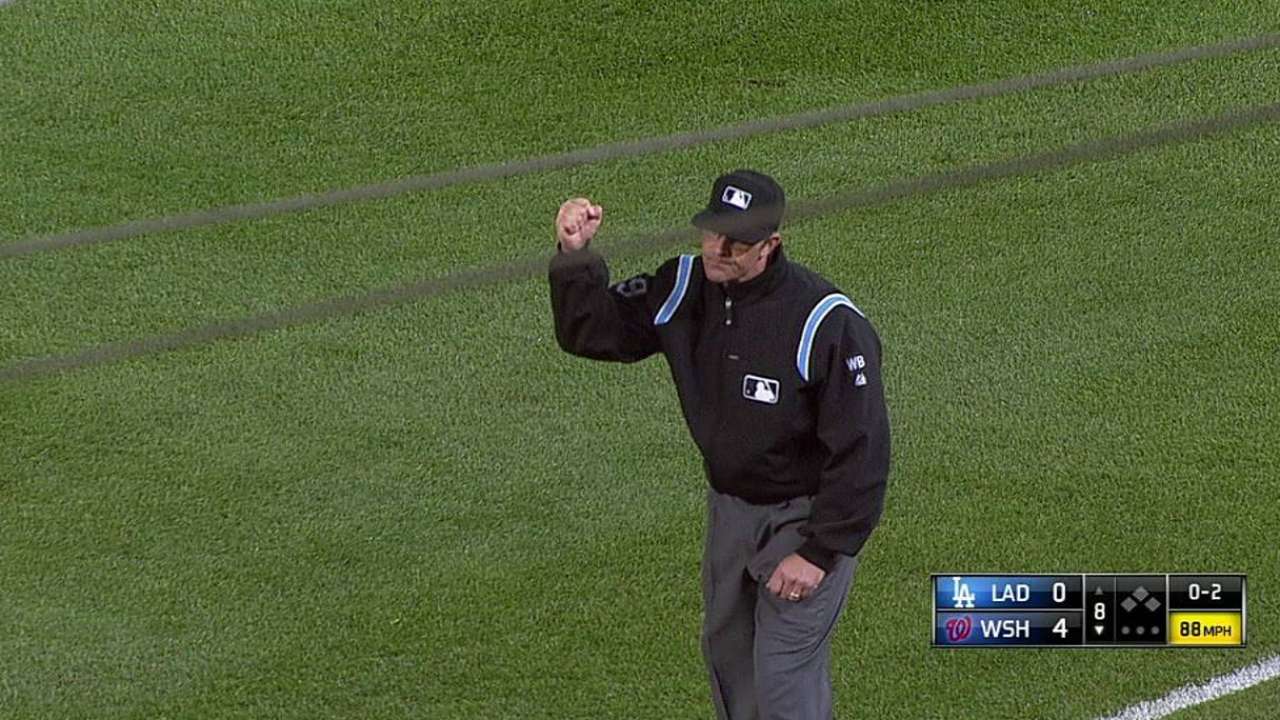 LOS ANGELES -- When Don Mattingly looks at right-hander Pedro Baez, the Dodgers' manager can see shades of closer Kenley Jansen.
Both are converted pitchers -- Baez from third base, Jansen from catcher. Both are primarily one-pitch relievers -- Baez with his fastball, Jansen with his cutter.
Mattingly said he still wants Baez to refine his secondary stuff, add something "softer that goes down," but the manager has been pleased by what he's seen out of the 26-year-old this month. In two August stints with the Dodgers, Baez has thrown seven scoreless innings, allowing just four hits and walking two.
"He looks like a guy who has a good chance to be a part of what we do. If not this year, then moving forward," Mattingly said. "Right now, he's growing up. He's getting better. We'll take it for what it is."
Mattingly said he was impressed with how Baez performed in recent series against the Angels and Brewers. Baez faced Mike Trout, Albert Pujols and Josh Hamilton in Anaheim, then faced Brewers sluggers Jonathan Lucroy, Ryan Braun and Aramis Ramirez, and came away unscathed.
"You hope that he gains confidence," Mattingly said. "The two times I used him, I gave him the total heart of the lineup. He did great.
"I think with a young player and a guy who just switched to pitching not too long ago, if they come up and have success, it's something that inside you says, 'I can do this.'"
Michael Lananna is an associate reporter for MLB.com. This story was not subject to the approval of Major League Baseball or its clubs.