Perez fires perfect inning in first rehab outing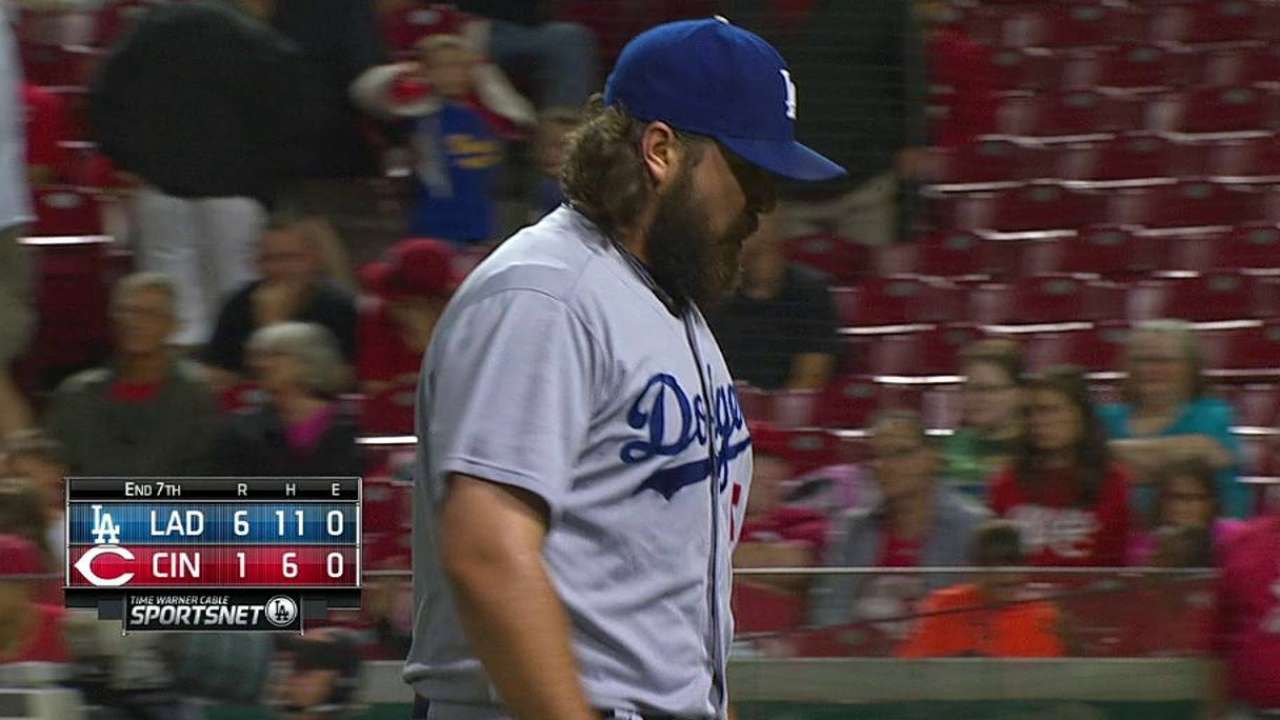 LOS ANGELES -- Rehabbing right-hander Chris Perez pitched for the first time since going on the disabled list on Aug. 4, starting Monday night's game for Class A Rancho Cucamonga.
Perez, recovering from bone spurs in his right ankle, threw one inning and struck out one batter in Monday night's appearance.
"Talked to [assistant pitching coach] Kenny Howell today, and he was happy with the way he looked and the way he was moving," manager Don Mattingly said Tuesday. "Didn't feel like he was favoring his ankle in any way."
Mattingly said Perez is slated to throw a bullpen session Wednesday and would likely need "two or three" more games before he's ready to return to the Major League team. Mattingly said Perez will start another game before working out of the bullpen.
"If he holds up in that setting and everything's good with his foot, then we kind of move into getting him into a bullpen situation, where he's getting back into our routine," Mattingly said.
Perez has a 5.03 ERA in 42 games with the Dodgers this season, striking out 30 batters in 39 1/3 innings.
Michael Lananna is an associate reporter for MLB.com. This story was not subject to the approval of Major League Baseball or its clubs.