Ryu playing catch, no timetable for return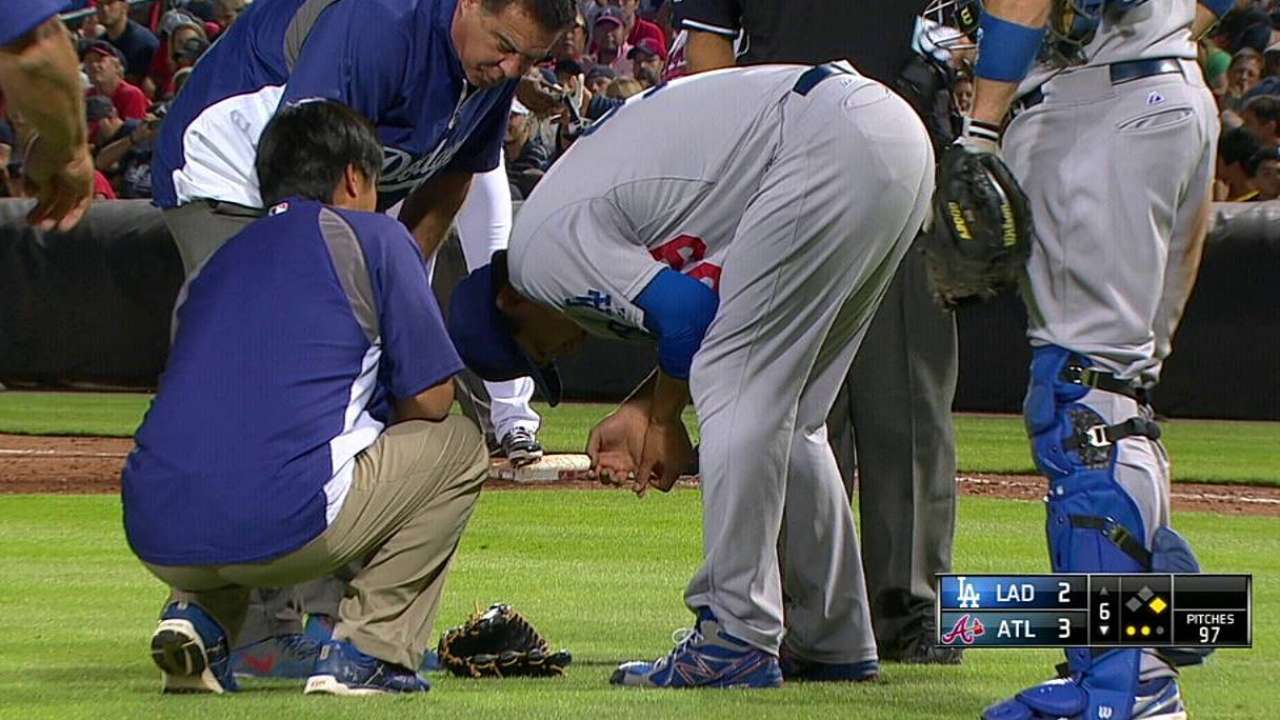 LOS ANGELES -- Left-hander Hyun-Jin Ryu played catch before Tuesday's series opener with the Padres, testing out his strained right gluteus on the day he was originally scheduled to start.
The Dodgers placed Ryu on the disabled list Friday. Newly acquired right-hander Kevin Correia started in Ryu's place Tuesday night, making his second start with the Dodgers.
"[Ryu's] doing better, feeling better," manager Don Mattingly said. "He's basically playing catch, keeping his arm moving. He'll be doing more things underneath, working out. He's doing good right now. Timetable-wise, I don't know if we're going to have that. ... Right now, I feel pretty good about that."
Ryu is 13-6 on the year for the Dodgers with a 3.28 ERA. This the second-year starter's second stint on the disabled list this season. He missed 20 games earlier in the year with left shoulder inflammation.
Mattingly said Ryu hasn't yet worked on his lower body.
"I don't think he's doing any running yet," he said. "But I see him in there working on his arm and doing different band exercises and things like that."
Michael Lananna is an associate reporter for MLB.com. This story was not subject to the approval of Major League Baseball or its clubs.