Arruebarrena recalled, in lineup at shortstop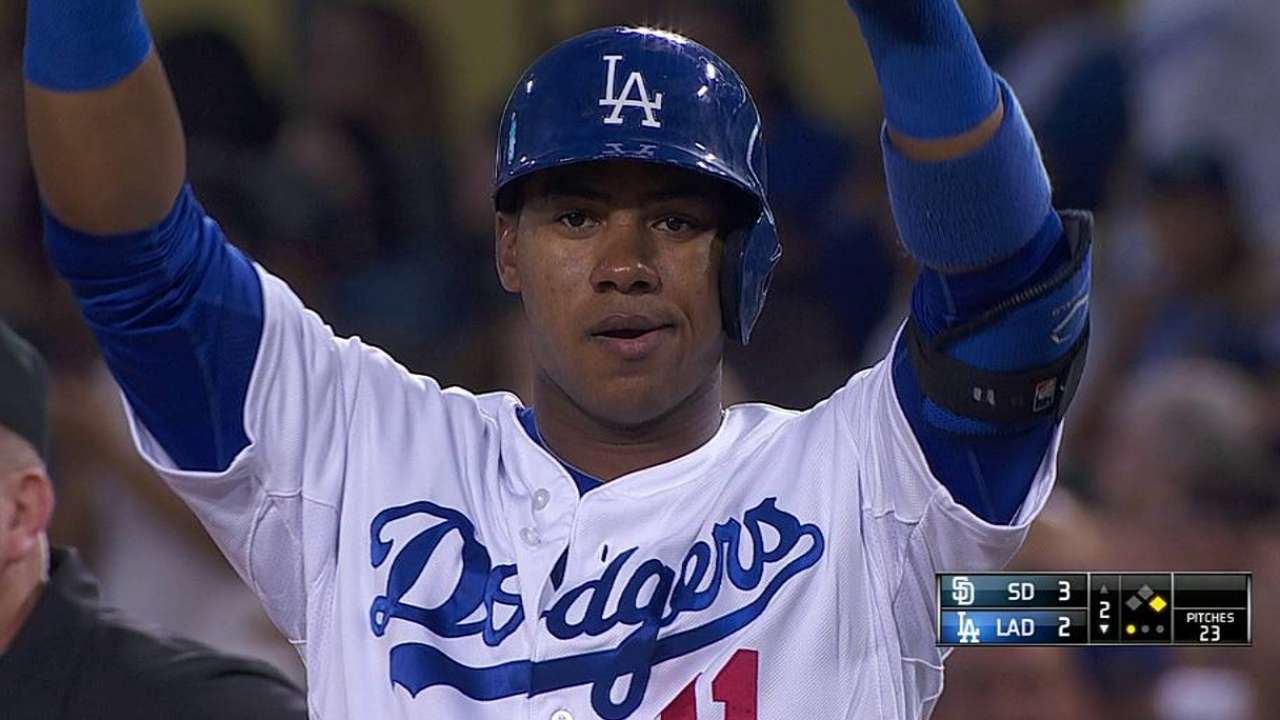 LOS ANGELES -- The Dodgers recalled Erisbel Arruebarrena from Triple-A Albuquerque on Tuesday and immediately inserted him at shortstop -- a position where he's proven defensively capable and where manager Don Mattingly thinks he can provide an offensive boost.
"I think he can hit a little bit, honestly," Mattingly said. "The ball comes off his bat well. It sounds like in Cuba he didn't put a whole lot of emphasis on his hitting. It was all about defense. We feel like there's some upside with his bat."
In two stints and eight games with the Dodgers, Arruebarrena has gone 5-for-16 with two RBIs, and he's batted .333 in 26 games with the Isotopes. Mattingly said hitting coach Mark McGwire has worked with Arruebarrena this season to make a few tweaks in his swing.
The Dodgers optioned infielder Carlos Triunfel back to Triple-A after calling him up Saturday when third baseman Juan Uribe (right hamstring) joined shortstop Hanley Ramirez (right oblique) on the disabled list. Arruebarrena was on the Minor League disabled list at the time of Triunfel's callup with right shoulder soreness. In three rehab games with the Rookie-level Arizona League Dodgers, Arruebarrena went 4-for-11 with two doubles, two home runs and four RBIs.
Rookie Miguel Rojas has been the primary starter at shortstop in Ramirez's absence, batting .209 in 115 at-bats this season.
"We like both guys," Mattingly said. "I think Miggy had shown he probably plays a little bit more second and third. He gives you a little bit different package. Arruebarrena has been really good at short. That's probably his best spot, and he has a chance to be pretty good offensively. So we'll see."
Mattingly compared Arruebarrena's potential to that of Braves shortstop Andrelton Simmons.
"[Arruebarrena is] one of those guys that you just kind of catch people watching him take ground balls," Mattingly said. "He's so smooth over there. His hands are great. I think he's just one of those guys that's special at short."
Michael Lananna is an associate reporter for MLB.com. This story was not subject to the approval of Major League Baseball or its clubs.