Hanley expected to return from DL when eligible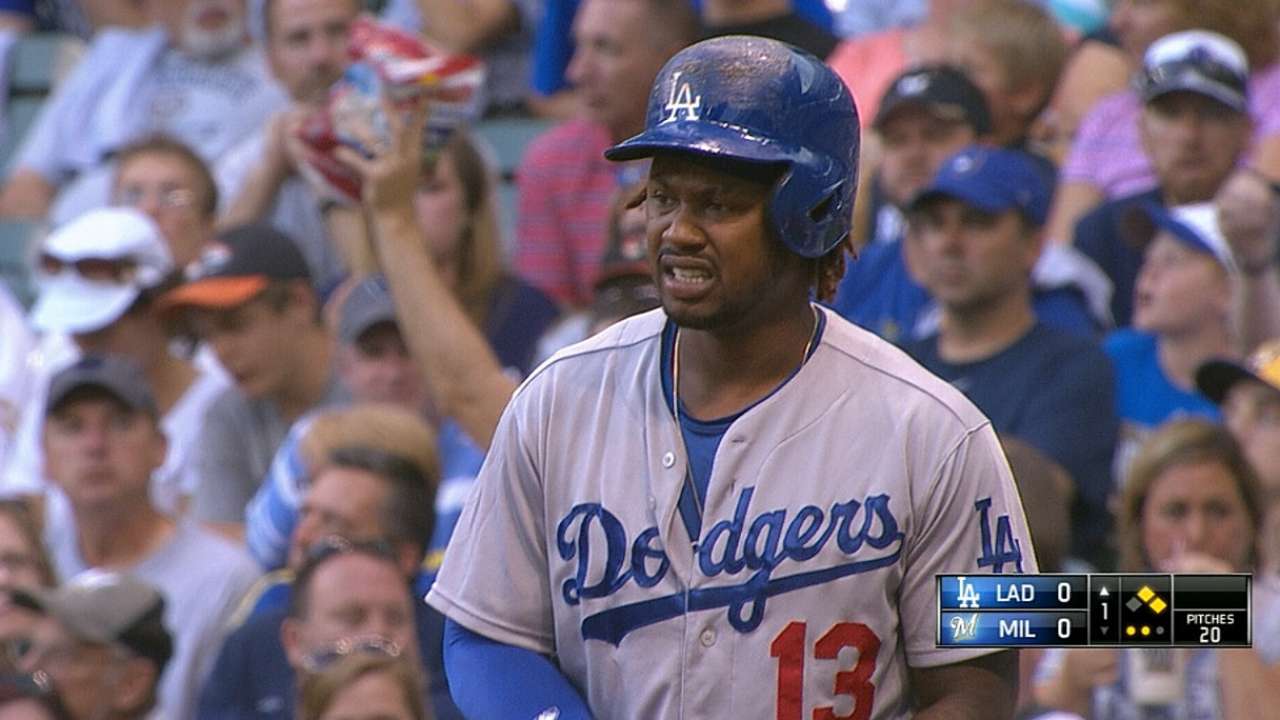 LOS ANGELES -- Dodgers shortstop Hanley Ramirez is still expected to return from the disabled list after the minimum 15 days, manager Don Mattingly said on Sunday, adding that Ramirez is hitting at 90-percent effort as his strained right oblique has healed.
What position Ramirez returns to next Sunday is a bit of a mystery. He took ground balls at third base on Saturday as soon as third baseman Juan Uribe was placed on the disabled list with a pulled right hamstring.
The Dodgers have hoped Ramirez would make that move from short to third base willingly in the past, most recently when Uribe first injured his hamstring in May, but Ramirez hasn't. Mattingly wasn't ready to lean in that direction on Sunday, either.
"He took some balls in center field, too," Mattingly said of Ramirez. "I think he likes to make everybody raise their eyes. There's no real talk of that right now."
Ramirez is a free agent after the season and the Dodgers never gave him an extension because of uncertainty over his durability and defensive position.
While Ramirez has been out, Miguel Rojas has started most of the games at shortstop, with Darwin Barney starting on Sunday.
Ken Gurnick is a reporter for MLB.com. This story was not subject to the approval of Major League Baseball or its clubs.