With Uribe on DL, Hanley could shift to third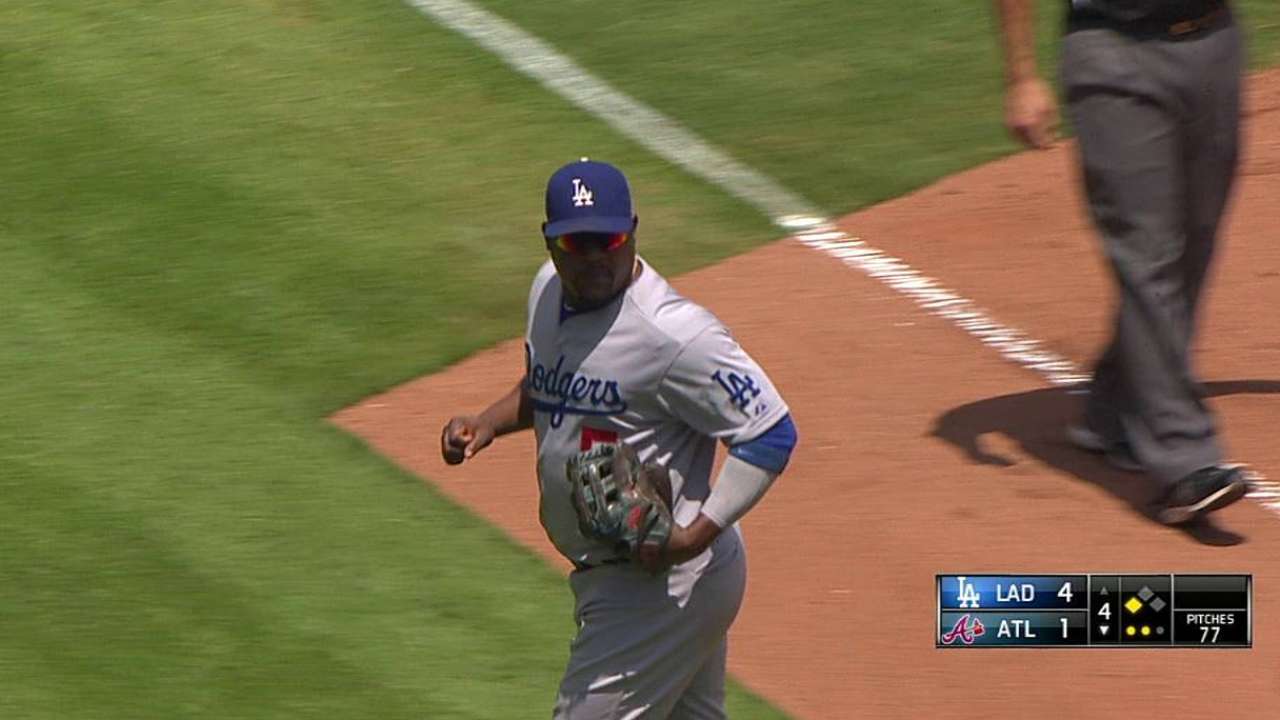 LOS ANGELES -- Dodgers third baseman Juan Uribe went on the disabled list Saturday with an injured right hamstring, but the Dodgers could soon have an alternative at the position in Hanley Ramirez.
Ramirez, who is eligible to come off the disabled list Aug. 24, was taking grounders at third base before Saturday's game against the Brewers as he tries to come back from a right oblique strain.
Ramirez had made the switch from shortstop to third base in 2012 with the Miami Marlins before he was dealt to the Dodgers. He played eight games at third for the Dodgers in 2012 but has played only at shortstop the last two seasons. A move to third could allow Miguel Rojas to remain at shortstop, where manager Don Mattingly said he's been "tremendous" defensively.
The Dodgers are optimistic Ramirez, who also took batting practice Saturday, will be able to come off the disabled list when his 15 days are up.
"I feel like Hanley has been doing pretty well," Mattingly said Saturday. "He's been able to do some things yesterday. Feeling like when it's time for him to come off, he's going to be able to come off."
As for Uribe, the decision to place him on the disabled list was a precautionary move, Mattingly said. Uribe missed 34 games earlier in the season with a strain of the same hamstring.
Uribe said he was injured charging in for a foul popup that catcher A.J. Ellis caught and that the injury had not improved by the time he arrived at Dodger Stadium on Saturday.
"He's doing OK today," Mattingly said. "The last time, he felt good in four or five days and then played three of four and missed 30 days, so we're going to be cautious."
Mattingly said he expects Uribe will be able to come off the disabled list in two weeks.
Justin Turner, who picked up the bulk of third-base starts when Uribe was out earlier, was in the lineup at third base Saturday night against the Brewers. The Dodgers called up infielder Carlos Triunfel from Triple-A Albuquerque to fill the void on the bench.
Michael Lananna is an associate reporter for MLB.com. This story was not subject to the approval of Major League Baseball or its clubs.