It wasn't easy, but Jansen gets four-out save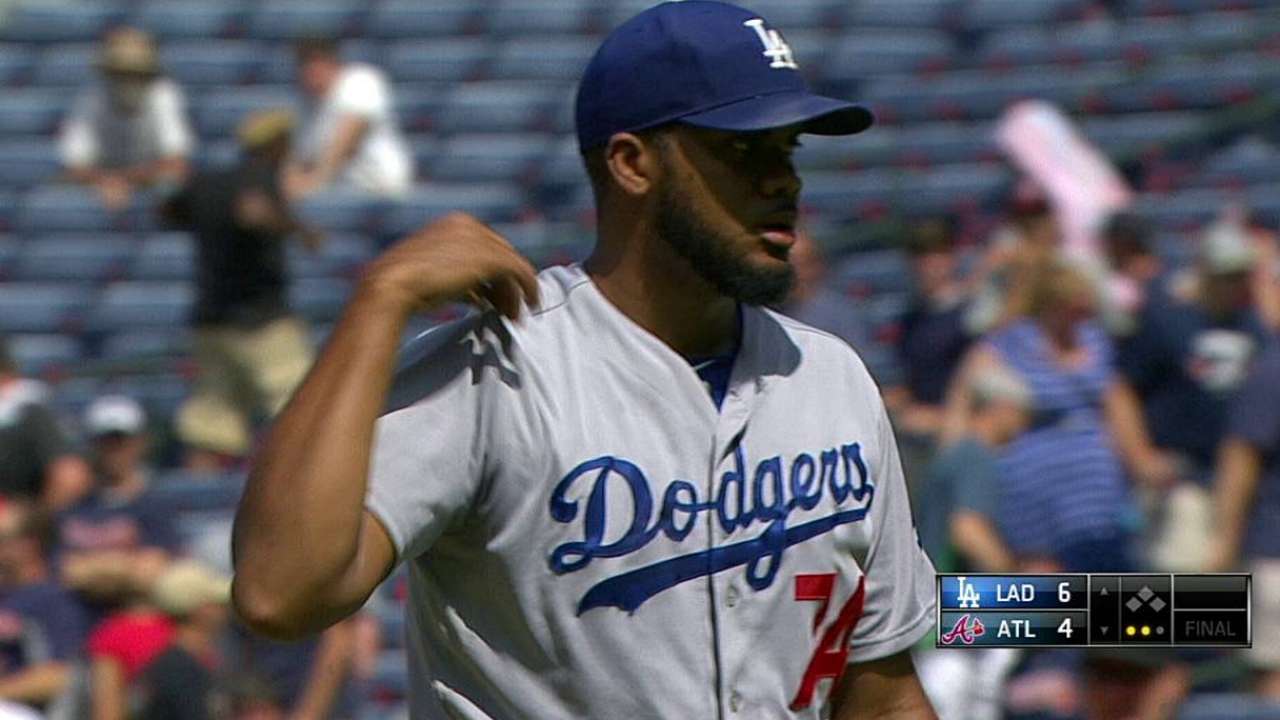 ATLANTA -- When Kenley Jansen's cutter met the barrel of Freddie Freeman's bat, it was bad news for the Dodgers. Freeman's double put the tying runs on second and third with two outs as Los Angeles held a 6-4 lead in the bottom of the ninth of Thursday's game against the Braves.
Atlanta was on the verge of completing a comeback, and Freeman was only a few feet short of actualizing that goal. But once Jansen struck out B.J. Upton to end the threat and secure the victory, both the closer, who earned a four-out save, and manager Don Mattingly were glad Freeman did not get even more of that cutter.
"I thought it was topspin. I didn't think it was going out," Mattingly said. "There's a bunch of balls hit here that don't go out of the ballpark, so I was just hoping it stayed in. The ball's traveling pretty good today, so it's good to see him topspin that one."
"I'm just crossing my body a little bit too much and that's why the [velocity] is down," said Jansen, whose cutter was clocked down in the low 90s compared to its usual speed in the mid-90s. "I'm trying too hard to get the ball out there instead of being a little bit more straighter line to home plate, and that's when my [velocity is] up usually."
Joe Morgan is an associate reporter for MLB.com. This story was not subject to the approval of Major League Baseball or its clubs.