Ryu to undergo MRI on strained right leg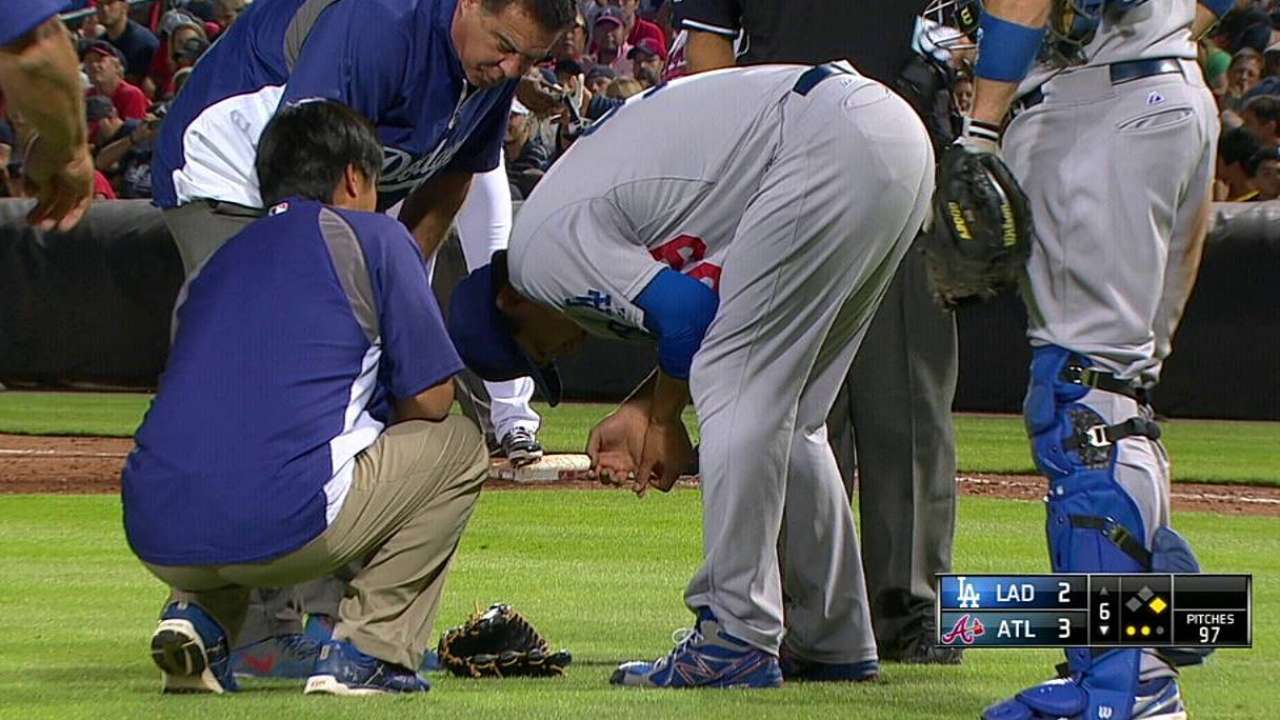 ATLANTA -- Hyun-Jin Ryu, who exited his start on Wednesday with a right gluteus muscle strain, will undergo an MRI when the Dodgers return to Los Angeles following Thursday's game. Until the team learns the results of the MRI, Ryu's status remains day to day.
"I don't really have a lot of definitive information at this point," said Dodgers manager Don Mattingly, who does not think Ryu will be ready to make his next scheduled start early next week. "I'm hoping we'll find out tomorrow."
Los Angeles has an off-day Monday, which gives the club a couple of options if Ryu can't make his next start but can avoid the DL. The Dodgers could either simply utilize the off-day to skip Ryu's turn or give another spot start to Kevin Correia.
"I don't feel like his chances are very good of pitching on his turn," Mattingly said. "So, let's say he can't pitch -- hypothetically, can't pitch on his turn but may be ready the next time. I think you've got to be very certain that he's going to be able to pitch his next turn.
"On the off-days, that's where all the factors come in. And then again, you're pitching short. That's a hard thing to do, was to go short with guys and then you overuse somebody and then you put yourself in trouble. Obviously, we'll make a decision on all that, but we'll see."
Joe Morgan is an associate reporter for MLB.com. This story was not subject to the approval of Major League Baseball or its clubs.