Wright to have bigger role in Dodgers' bullpen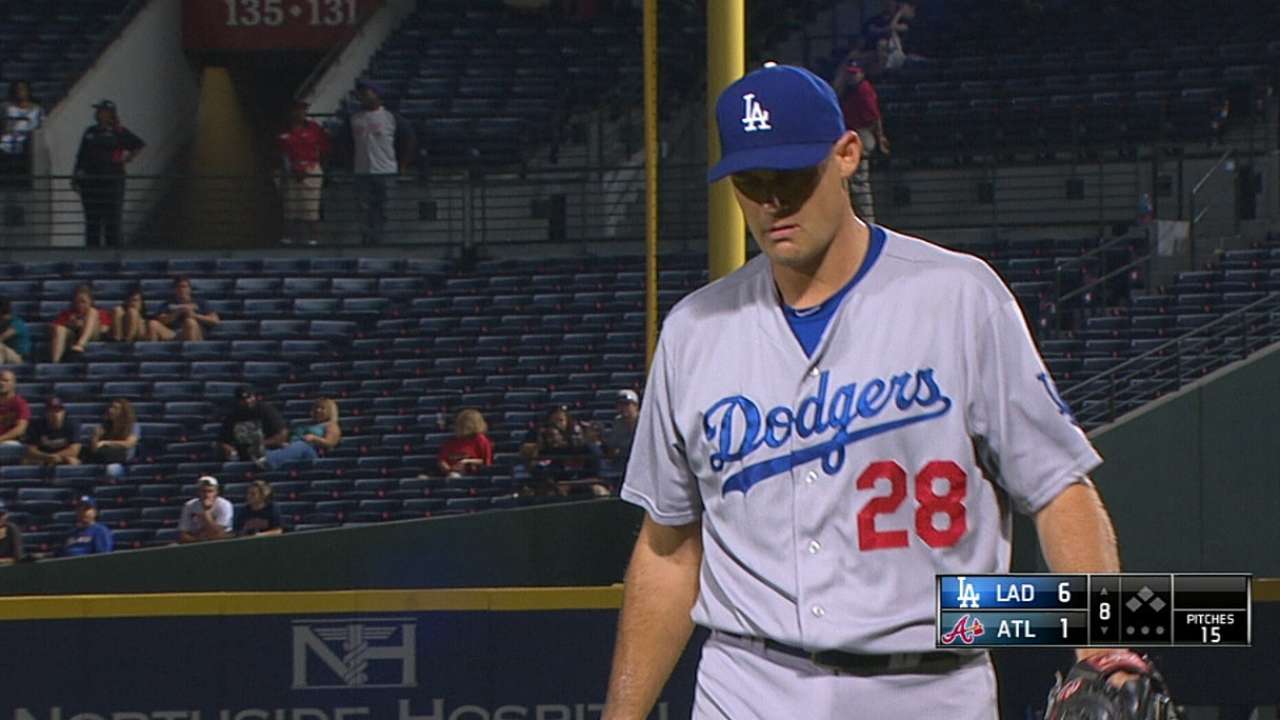 ATLANTA -- Right-hander Jamey Wright is enjoying one of the best seasons of his career, and Dodgers manager Don Mattingly has taken notice. The skipper aims to expand the role of the 19-year veteran in the final months of the season.
"We've always kind of kept Jamey for length, but he's kind of worked himself in to the point where it's not really length, it could be matchup situations from the sixth to the eighth, depending who's healthy and who's strong that night," said Mattingly, who would like to take advantage of the fact that Wright has limited lefties to a .161 average.
"I kind of teased him. I said, 'You're our second lefty down there in the bullpen,'" catcher A.J. Ellis said. "He's a guy who, obviously last year he had tremendous success in Tampa. Those are the situations he tended to pitch in -- against left-handed hitters. This year's been no different. He's just a tough matchup, he's got tremendous action on his ball. And the movement, it makes it a tough matchup for left-handed hitters. He's got a devastating curveball."
Wright gave the Dodgers both situational success and length on Wednesday when starter Hyun-Jin Ryu suffered a right gluteus muscle strain while issuing a two-out walk to B.J. Upton in the sixth inning of a game Los Angeles trailed, 3-2.
Wright fanned Ryan Doumit to keep the Dodgers close, and he went on to pitch 2 1/3 scoreless frames in all, lowering his ERA to a career-best 3.05. Ellis said Wright did not get fully warmed up until he was already out on the hill.
"The guy just keeps going along. He's been our anchor in the bullpen," Ellis said. "He can pitch in any situation, in any role -- righties, lefties, it doesn't really matter the matchup. It's always a comforting feeling to see the bullpen doors open and Jamey Wright come trotting out. "
Joe Morgan is an associate reporter for MLB.com. This story was not subject to the approval of Major League Baseball or its clubs.