Puig works with Lopes day after pickoff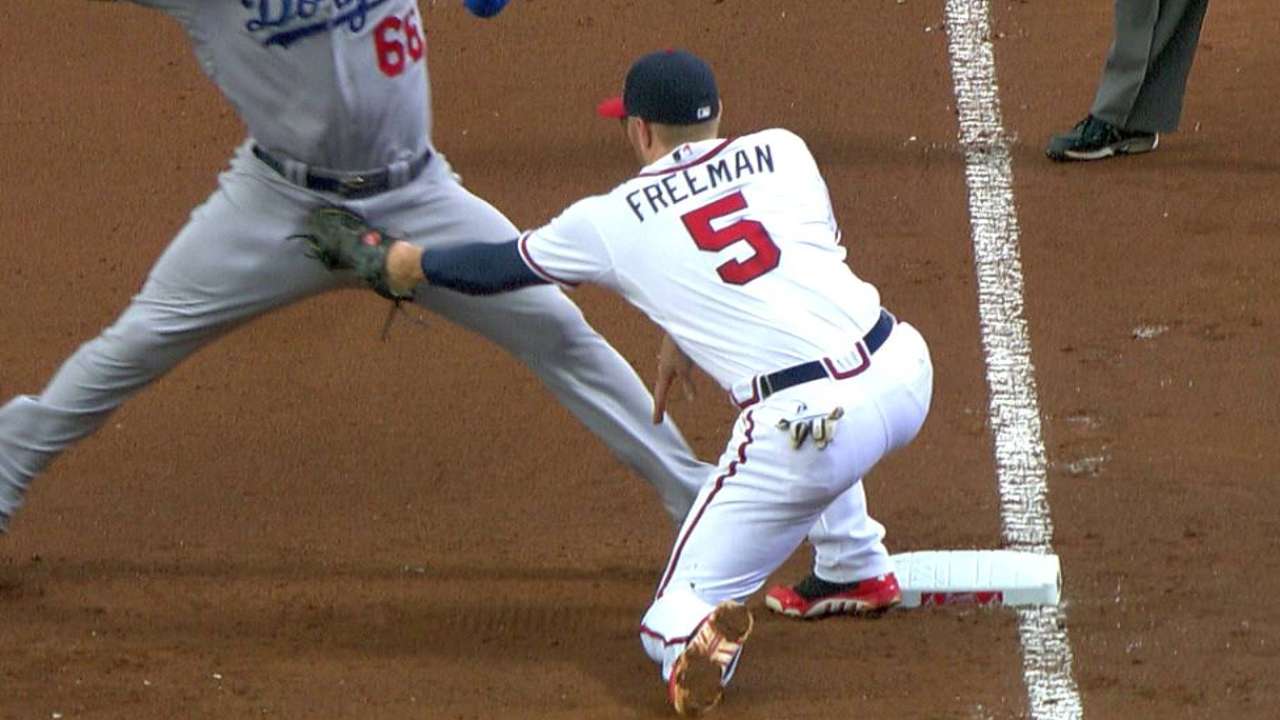 ATLANTA -- After Yasiel Puig was picked off by Braves starter Julio Teheran in Monday's game, he arrived at Turner Field early on Tuesday to work on his baserunning with Dodgers first-base coach Davey Lopes.
Lopes swiped 557 bags in his career, and his 83 percent success rate ranks third all time among those with at least 500 steals. Dodgers manager Don Mattingly did not see the workout but said it involved getting back to first base.
"It seems like he's been picked [off] a couple of times lately, but there's been numerous times where you feel like his footwork's off getting back," Mattingly said. "I'm assuming that's what Davey's working on. It's things you work on."
Mattingly believes Puig, who has swiped 18 bags in 33 career attempts, simply needs more days like Tuesday to unlock his base-stealing potential.
"I think there's been numerous guys that had speed over the years that don't really steal bases," Mattingly said. "It's just a matter of him putting some time on it. I think it's an offseason thing really. I think it's something, it's kind of like you hear [NBA player] Steve Nash, and he'd talk about, 'You add something to your game every year.' And I think that's part of what you do in the offseason. If you want to improve your game, that's when you make small corrections."
Joe Morgan is an associate reporter for MLB.com. This story was not subject to the approval of Major League Baseball or its clubs.