Crawford has regained form during road trip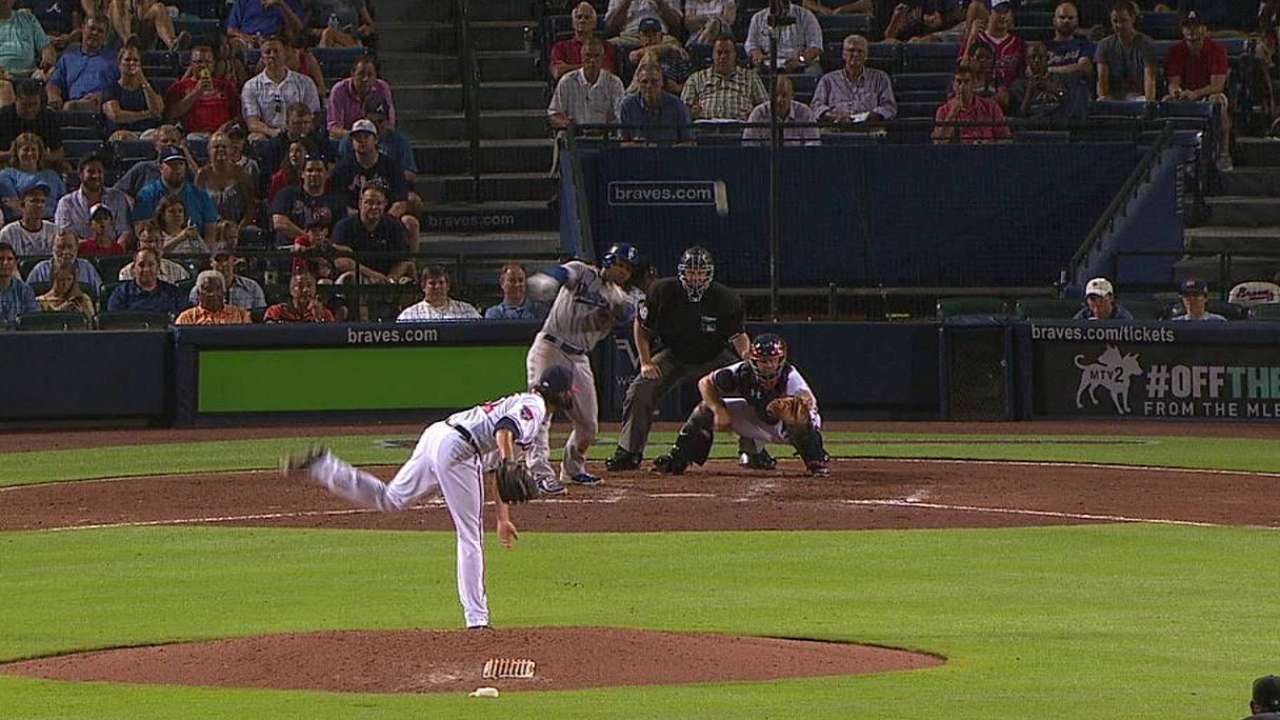 ATLANTA -- Entering the Dodgers' current road trip, Carl Crawford had struggled mightily since returning to the club from a left ankle injury on July 11. He was hitting .153 (9-for-59) with a .215 on-base percentage in 19 games.
But the recent time away from Dodger Stadium has seen Crawford go on a tear, batting .440 (11-for-25) with a .481 OBP in his past seven games. It's the best he's hit since compiling a .455 (20-for-44) clip from May 3-20.
"He's an aggressive hitter, he's attacking the strike zone and taking advantage of pitchers' mistakes," first baseman Adrian Gonzalez said. "He had a great game [Monday]. He had a good series in Milwaukee. When he gets going, he's a guy that can really be a force because he hits pitchers' pitches for hits and then he takes advantage of their mistakes and drives those balls and he does a lot of good things on the bases, so it's good to see him rolling."
Crawford's outburst has rewarded Los Angeles manager Don Mattingly for sticking with the veteran in the Dodgers' crowded outfield. Mattingly's reasoning lends itself to advanced statistics, which show that Crawford has generated a career-high 26.9 line-drive percentage this season entering Tuesday, according to FanGraphs.com.
He also set a career high last year with a line-drive percentage of 23, up from his previous best of 21.1 percent in 2003 with the Rays.
"Carl, before he got hurt, was probably swinging the bat better than anyone we had," Mattingly said. "So I felt like Carl's going to get back to that. If you really look at our numbers and get into it, pretty much he's probably as high a percentage of well-hit balls that are hit on the nose as anybody we got."
Joe Morgan is an associate reporter for MLB.com. This story was not subject to the approval of Major League Baseball or its clubs.