Barney could see time at shortstop with Dodgers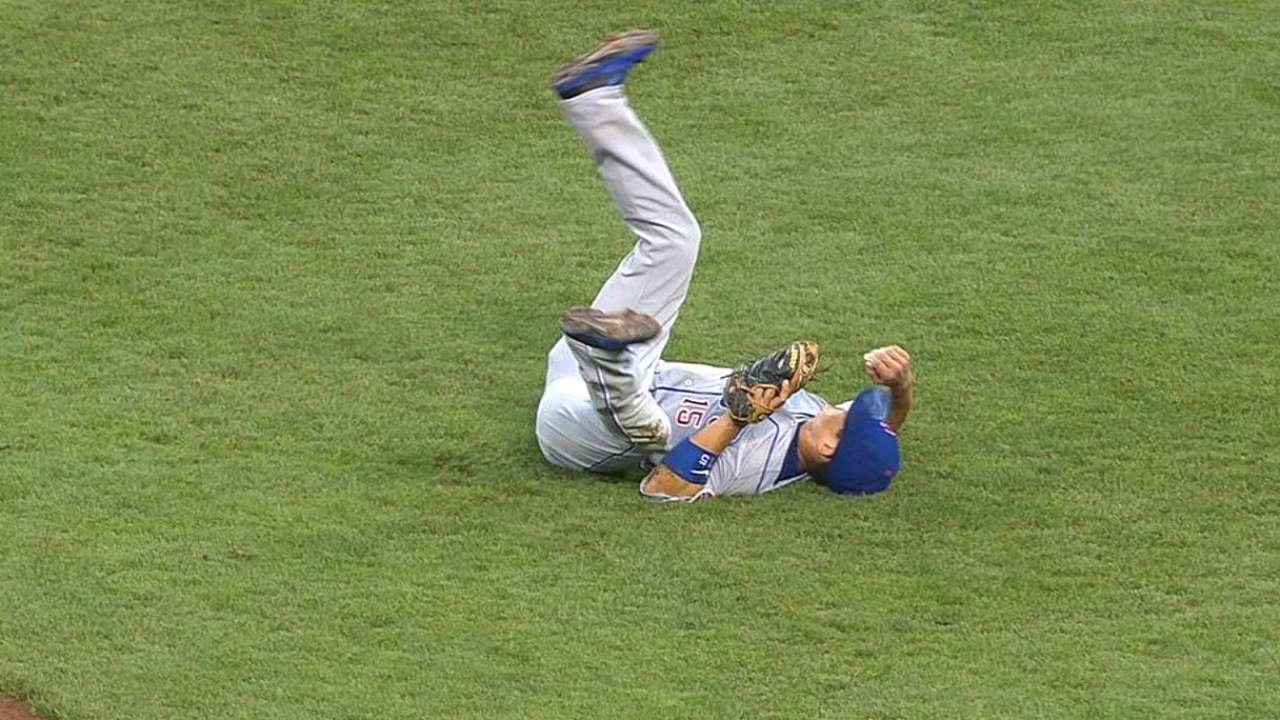 ATLANTA -- Although Miguel Rojas will mostly man shortstop while Hanley Ramirez is on the disabled list with a right oblique muscle strain, recently acquired and recalled infielder Darwin Barney also has experience at the position.
"I'm not sure we're as comfortable with Darwin at this point as we are with Miggy," Dodgers manager Don Mattingly said. "I haven't seen [Barney] play short, and Miggy's pretty dang good. Darwin's probably a little bit different offensive player. He's been more established in the big leagues and things like that."
Barney, a former Gold Glove Award winner at second base, has played shortstop, second base and third base during his career, but he prefers the middle-infield spots.
"I will try to move him around a little bit," Mattingly said. "Just talking with him, he's not as comfortable at third as he is at short and second, so primarily [we'll play him there]. We don't really have that need with Justin [Turner] and [Juan Uribe], so third base is not really a major concern. It'll be more short and second with him."
Meanwhile, Rojas plans to make the most of his everyday player status for the next couple of weeks as Ramirez rehabs and heals. As he makes his fifth straight start on Monday night, Rojas already feels his game improving.
"It's been huge for me to make that adjustment against a real pitcher instead of making adjustments in the cage or [batting practice]," said Rojas, who notched his first career three-hit game on Sunday. "You want to do something. You want to produce. You don't want to be just the defensive guy. You want to add something on offense, too, to help the team win."
Joe Morgan is an associate reporter for MLB.com. This story was not subject to the approval of Major League Baseball or its clubs.