Puig returns after resting back for one game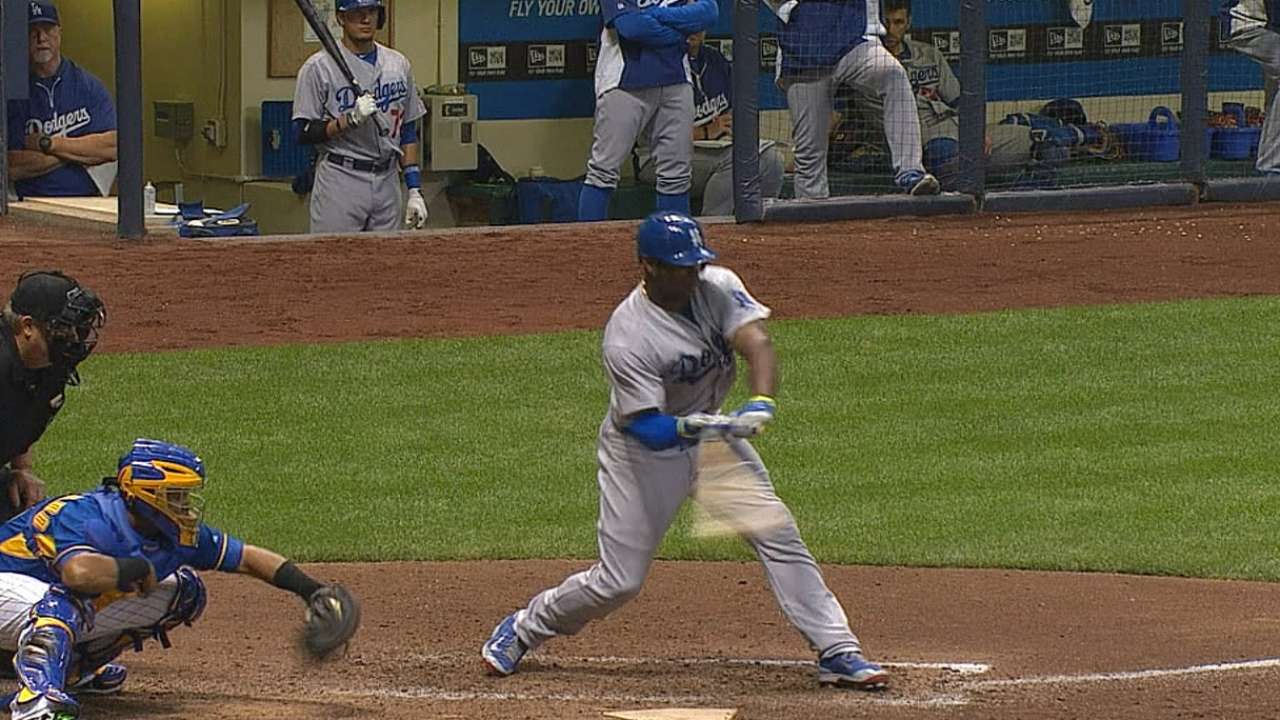 ATLANTA -- Yasiel Puig returned to the lineup on Monday night after missing Sunday's game due to a sore back. Dodgers manager Don Mattingly said it was nothing major and that Puig was available off the bench on Sunday.
"I didn't even ask [if Puig was feeling better] today coming in," Mattingly said. "I was pretty confident he was going to be able to play."
Sunday marked only the second time Los Angeles had played without Puig in its past 53 games. The Dodgers are 8-3 when he doesn't play.
Joe Morgan is an associate reporter for MLB.com. This story was not subject to the approval of Major League Baseball or its clubs.