DH gives Dodgers more flexibility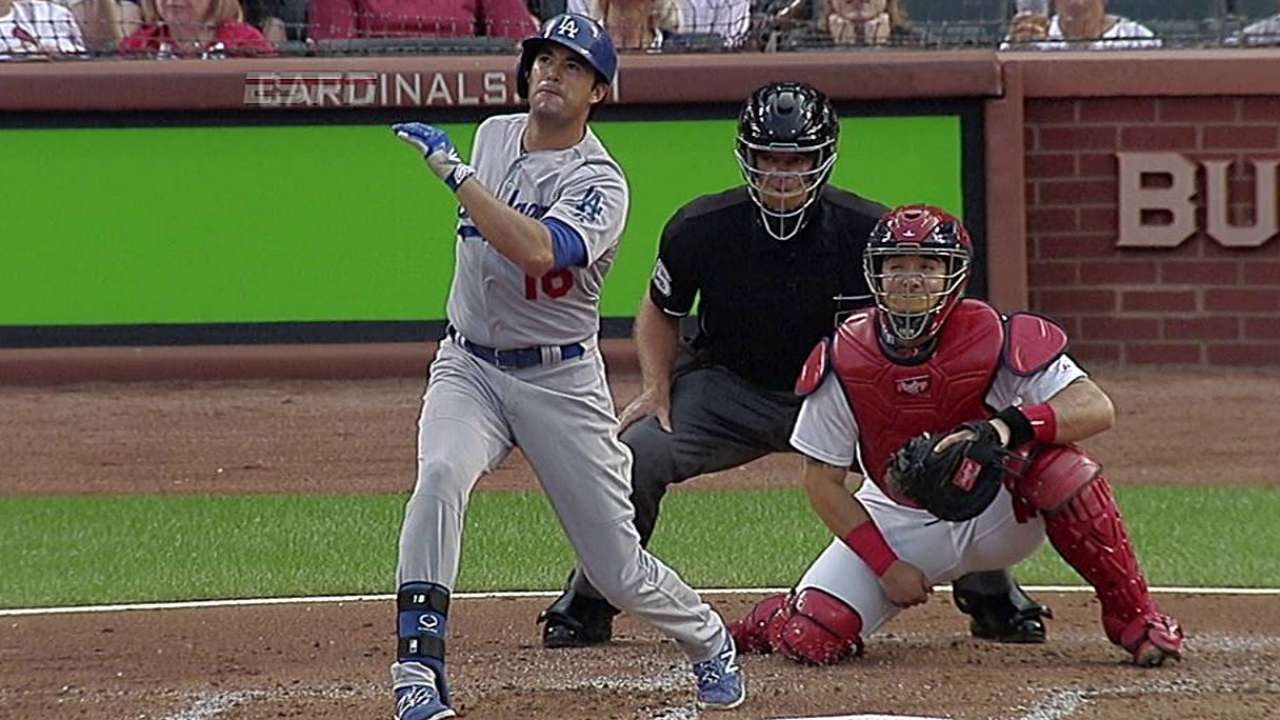 ANAHEIM -- The Dodgers' constantly shifting outfield rotation becomes a little easier to navigate in American League ballparks.
With the Dodgers moving down the I-5 to take on the Angels, manager Don Mattingly said he welcomes the option to use a designated hitter.
"I think we're better equipped for it now than we were in the past," Mattingly said. "A couple of years ago, we came here with the DH, and it was like, 'Really?' It didn't really help us much.
"So but now we're a little more equipped. We talk about the four outfielders. We're more that type of club where it helps us to put another bat in the lineup."
On Wednesday, it allowed Mattingly to get both Carl Crawford and Andre Ethier into the outfield corners, while keeping Matt Kemp's hot bat in the lineup.
It helps, Mattingly said, that the Angels lack a left-handed option in their bullpen to neutralize Crawford and Ethier.
"It allows us to get to be able to get Andre and Carl in there," he said. "We wanted to get as much offense as we could, and it gives me a chance to really give Matt a day, a day off his feet, keep him in the lineup, the way he's swinging the bat."
Ken Gurnick is a reporter for MLB.com. Michael Lananna is an associate reporter. This story was not subject to the approval of Major League Baseball or its clubs.