Mattingly hopes Puig learns and moves on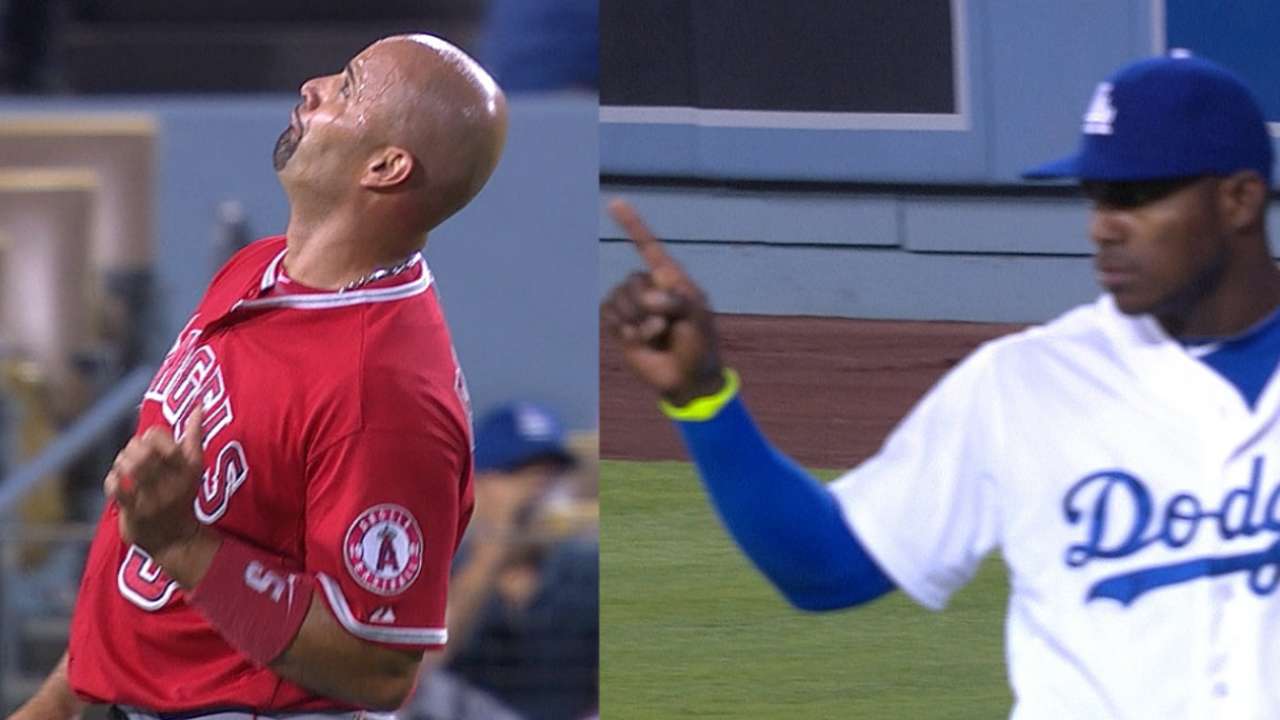 LOS ANGELES -- Dodgers manager Don Mattingly is looking at Monday night's baserunning moment with Yasiel Puig and Albert Pujols strictly through a baseball lens -- as a teaching moment for his young center fielder.
He hopes it doesn't turn into anything bigger. He certainly won't add any fuel to the fire.
"That part I don't get involved with," Mattingly said. "I see both sides of this thing. I'm always going to fight for my guy, but I can see both sides of it. There's no reason to stir things up. The guys will take care of it."
Mattingly is more concerned with the play of Puig, who has only been at center field for a couple of weeks. He's clearly shown enough to stay at the position, but then there have been plays like Monday night's -- when Puig casually caught a fly ball, took his time throwing the ball in and allowed Pujols to tag and advance from first base.
Mattingly's worries are more with the mental side of Puig's game than the physical side.
"I don't worry about dropping [the ball]," Mattingly said. "I just worry about the awareness more than anything else. If he comes up throwing, it just stops. It doesn't happen.
"Yasiel's got a unique way of getting rid of the ball, if you watch how he goes from the one side to the other and the way he loads it. You worry sometimes if he gets low or off to the side. But as much as anything, I worry about the thought process of taking for granted that he's not going to run, and that where we have to make sure he continues to learn."
Michael Lananna is an associate reporter and Ken Gurnick is a reporter for MLB.com. This story was not subject to the approval of Major League Baseball or its clubs.