Kemp garners NL Player of Week Award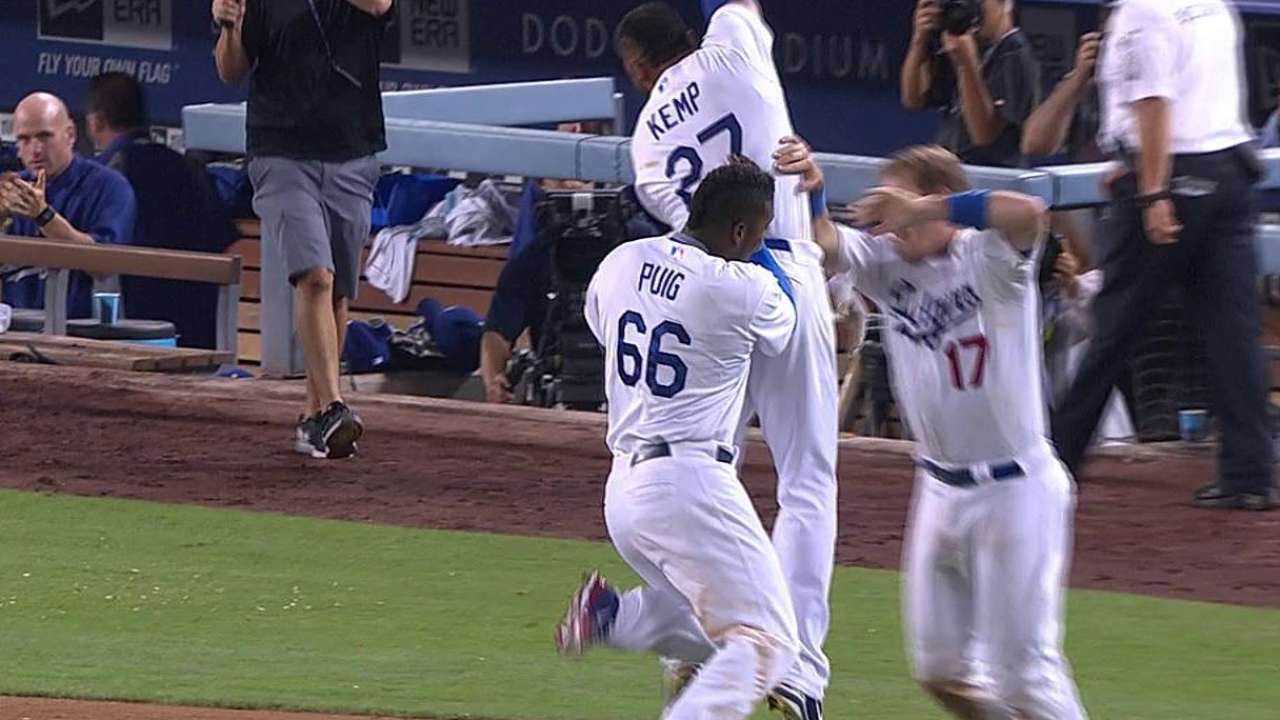 A major power surge has helped earn Dodgers outfielder Matt Kemp National League Player of the Week honors.
Kemp went on a tear last week, belting five home runs in six games to lead the league. The only other player in baseball with as many homers last week was Yankees outfielder Brett Gardner, who was named the American League Player of the Week.
Over that stretch, Kemp drove in nine runs, batted .409 and tallied 24 total bases. He turned in a league-best 1.091 slugging percentage and also stole a base and scored six runs as the Dodgers won four of six games.
It's Kemp's fifth career weekly award, and his first since April 15, 2012.
Kemp hit two homers Tuesday, becoming the seventh Dodger to eclipse the 600 career-RBI threshold in that game. On Thursday, he went 3-for-4 with a walk-off single in the 10th inning. It was Kemp's ninth career walk-off hit and his second consecutive three-hit game.
The veteran outfielder then homered Saturday and Sunday against the Cubs.
Joey Nowak is a reporter for MLB.com. Follow him on Twitter at @joeynowak. This story was not subject to the approval of Major League Baseball or its clubs.