Gordon reluctantly takes a day off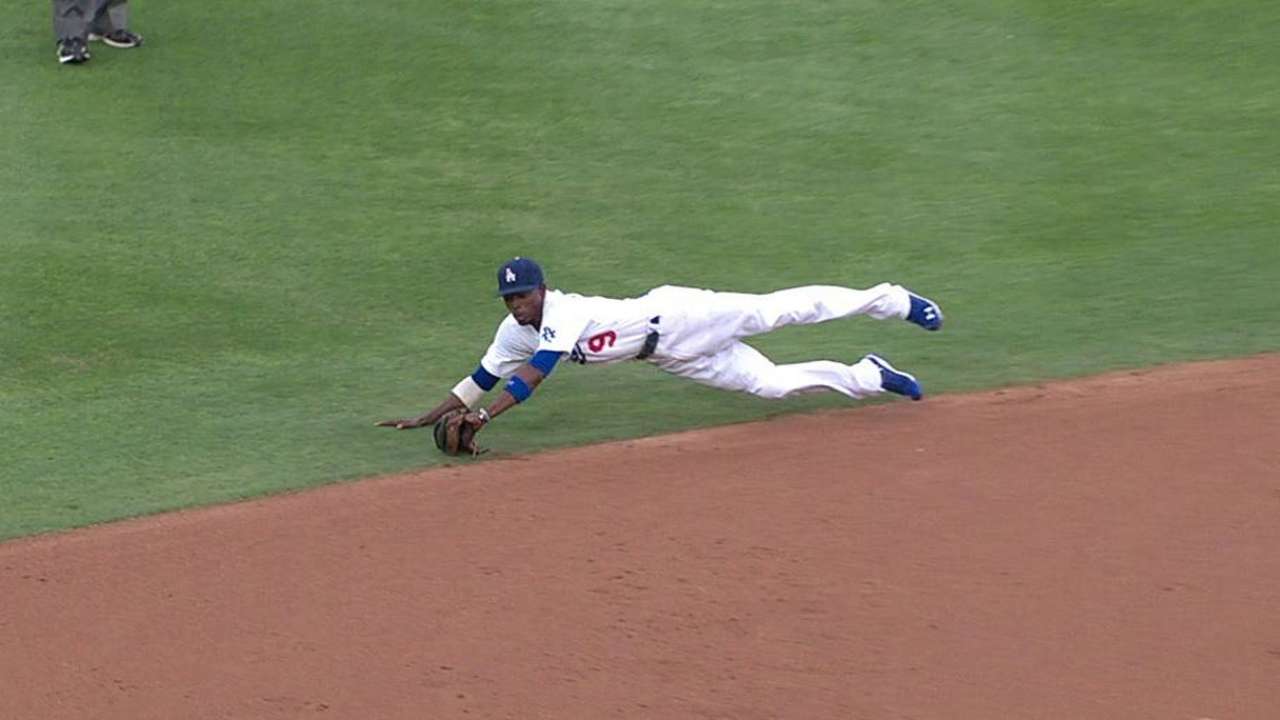 LOS ANGELES -- Second baseman Dee Gordon takes the term "everyday player" to heart. He's not going to ask for an off day. Manager Don Mattingly doesn't expect him to.
But Gordon got Sunday off, regardless.
"It wasn't really planned," Mattingly said. "I was kind of trying to wait for a lefty. Different coaches were coming to me like, 'It looks like Dee needs a day." Just, I think, leg-wise and things like that."
Gordon has played in 105 of 111 games this season. And he hasn't had a day off since June 8 in Colorado. A .295 hitter with a Major League leading 51 stolen bases and 10 triples, Gordon's offensive production hasn't suffered. In fact, he entered Sunday on a modest five-game hitting streak, hitting safely in 11 of his last 13 games with a .328 average in that span.
But Mattingly didn't want to take any chances.
"I don't trust Dee yet," Mattingly said. "I think Dee's at the point where he wants to play every day, and he's kind of probably a little bit nervous about saying he needs a day. We understand that. I think that's where coaches are important, the guys who are dealing with him every day, seeing him every day, maybe he has a little more confidence in saying that one little word that tells you, 'Yeah, I need a day.'
"We'll be careful with him. We'll see where is. He's pretty young. I think he'll keep up the pace."
Justin Turner started in Gordon's place Sunday, playing second base and batting in Gordon's customary leadoff spot.
Gordon entered the Dodgers' 7-3 loss to the Cubs as a pinch-hitter in the ninth and grounded out.
Michael Lananna is an associate reporter for MLB.com.Ken Gurnick is a reporter for MLB.com. This story was not subject to the approval of Major League Baseball or its clubs.