Puig, Ellis, Gonzalez sit with minor injuries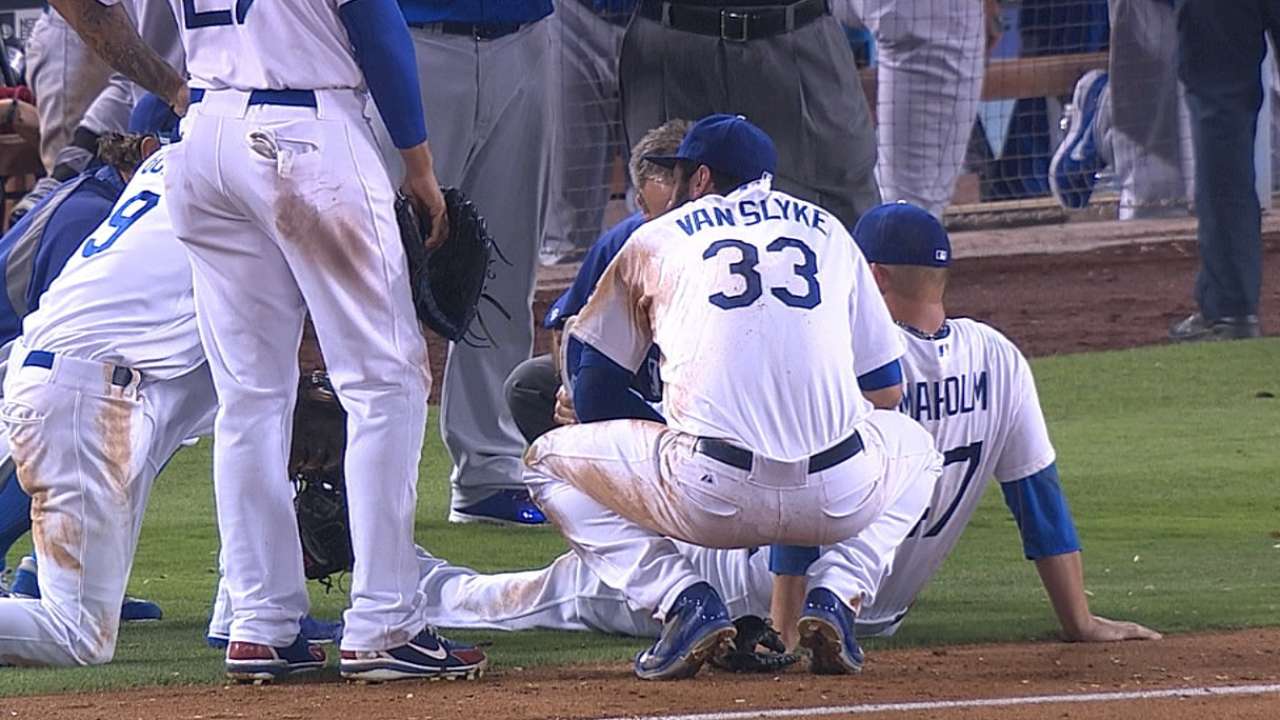 For Gonzalez, who suffered a right knee contusion sliding home Friday night, Saturday was a scheduled off-day, regardless, against Cubs left-hander Tsuyoshi Wada.
"Adrian's good today," Mattingly said. "He was getting a day today, anyway. I'm pretty confident if I had to use him to pinch-hit, double-switch him into a game, I'm pretty confident he'd be available."
The same held true for Puig, who exited Friday's game in the seventh with mild left hamstring soreness.
"We're going to be cautious with him today," Mattingly said. "Probably be able to use him to pinch-hit."
Ellis took a foul ball off of his right knee for the second consecutive night Friday and had a wrap around the swollen knee before Saturday's game, saying he was "pretty sore."
"A.J., after taking that shot off his knee the other day, took another one last night," Mattingly said. "He's probably good to go, too, in an emergency situation, but he's going to be a down a day, maybe two."
Michael Lananna is an associate reporter for MLB.com. This story was not subject to the approval of Major League Baseball or its clubs.