Gordon, Ellis in lineup despite being banged up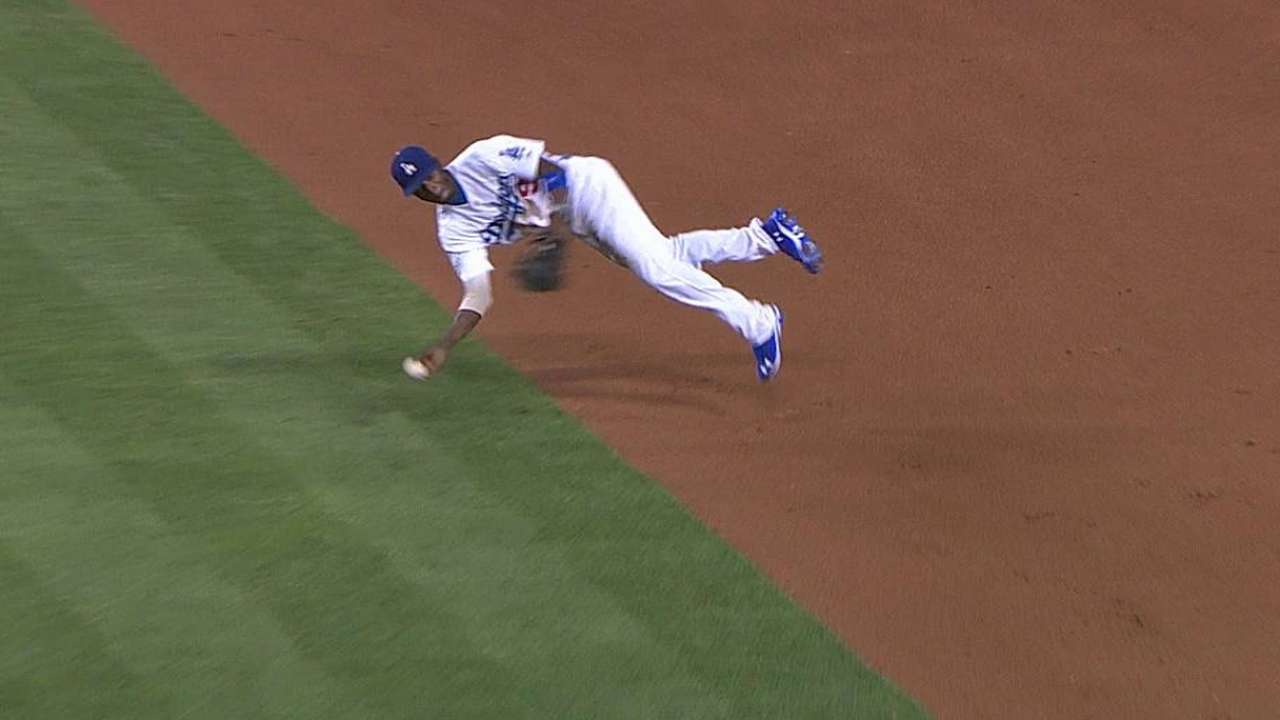 LOS ANGELES -- Despite suffering injuries in Thursday night's 2-1 win against the Braves, both second baseman Dee Gordon and catcher A.J. Ellis were in Don Mattingly's starting lineup Friday.
With a swollen right knee after Thursday's game, Ellis' status was most in doubt. He took a foul ball off of the knee in the seventh inning but continued to catch the final two innings of Clayton Kershaw's complete-game win.
Whether Ellis would remain in Friday's starting lineup was contingent on how he came through batting practice.
"They sounded pretty positive that he'd be able to stay in it," Mattingly said.
As for Gordon, who landed awkwardly on his right shoulder making an acrobatic throw in the fourth inning Thursday, there was little doubt regarding his status.
"I haven't heard anything about it after that," Mattingly said. "Obviously, last night he was kind of shaking it, but nobody said a word after that."
Mattingly said closer Kenley Jansen would be available Friday after getting a rest Thursday night. Justin Turner got the start at third base over Juan Uribe, but Mattingly said it was just a day of rest for Uribe -- a luxury the manager can afford now that his starting lineup is, for the most part, finally healthy.
"I do like to be able to know what you're going to do and knowing that you're going to try to give different guys a good stretch here, hopefully," Mattingly said.
Michael Lananna is an associate reporter for MLB.com. This story was not subject to the approval of Major League Baseball or its clubs.