Haren to start Friday; Ryu gets an extra day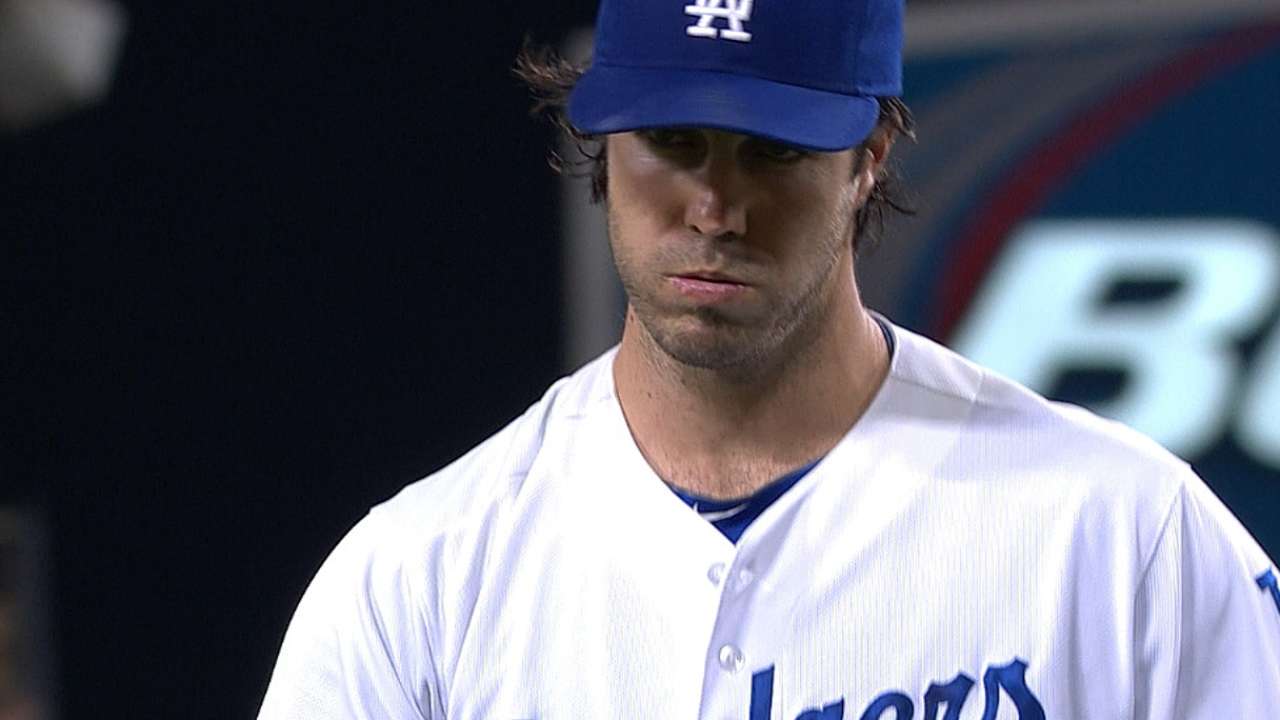 LOS ANGELES -- While the Dodgers are rumored to be in talks for just about every starting pitcher on the market leading to Thursday's Trade Deadline, they have scheduled Dan Haren to start Friday night against the Cubs.
Haren, whose start was pushed back because of days off last Thursday and Monday, was inserted for Friday to give Saturday starter Hyun-Jin Ryu an extra day of rest.
Haren, 8-4 through June, has lost all four starts in July while allowing 20 earned runs in 19 innings. He also has allowed runs in the first or second inning in 15 of his last 16 starts.
Ryu will be pitching on five days' rest. In his two Major League seasons, Ryu's ERA is 2.80 on five days' rest, 2.59 on more than five, but 3.68 on four days' rest.
Ken Gurnick is a reporter for MLB.com. This story was not subject to the approval of Major League Baseball or its clubs.