Dodgers prepare for Barney's arrival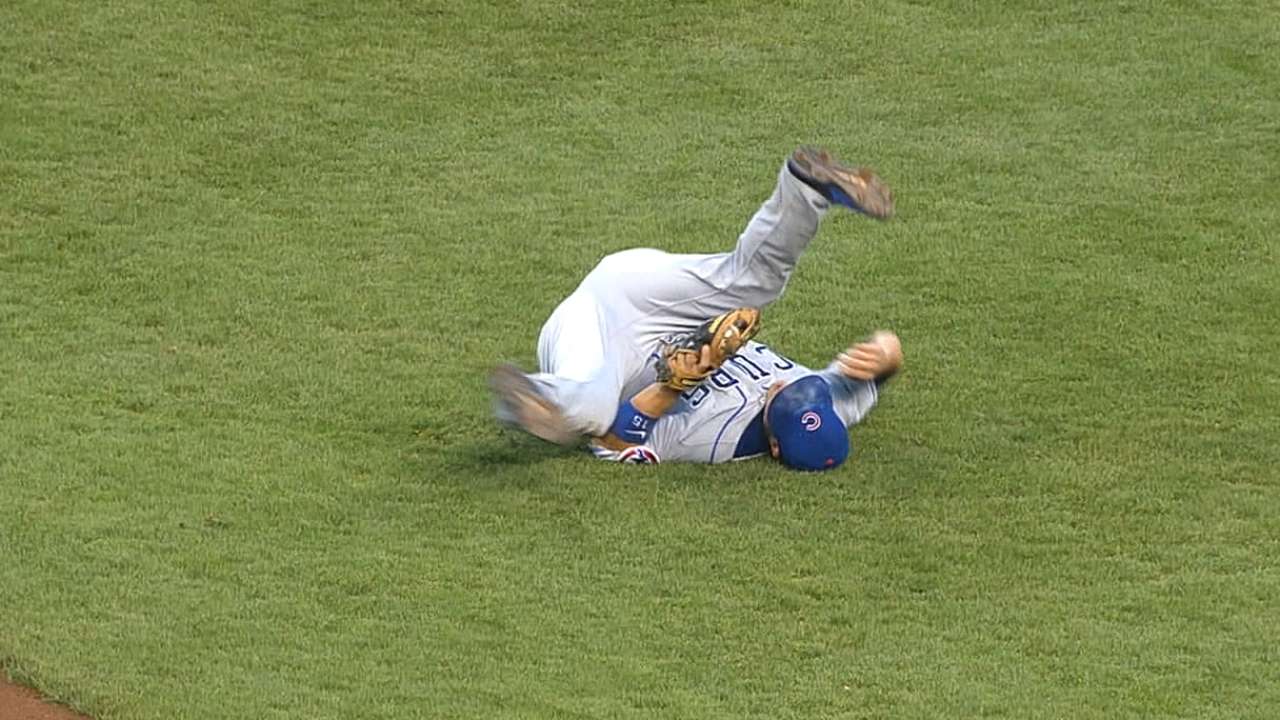 LOS ANGELES -- Dodgers manager Don Mattingly expects newly acquired infielder Darwin Barney to join the club as soon as Wednesday.
Barney, acquired from the Cubs for a player to be named later or cash on Monday, will provide the Dodgers with a sure-handed fielder off the bench. Barney, 28, won a Gold Glove as the Cubs' second baseman in 2012.
"I think we look at him as a depth guy -- obviously, a guy that's a Gold Glove second baseman," Mattingly said Tuesday. "I think we feel like he can play short. We think he can play third, and he kind of adds depth to what we're doing."
Mattingly wouldn't say what the corresponding move would be when the club adds Barney to the roster.
"We usually don't talk about those until we're going to do something," he said.
Barney has primarily been a glove-first player for the Cubs, batting .244/.290/.335 in his five-year career. He's hitting .230 with two home runs and 16 RBIs in 204 at-bats this season.
Michael Lananna is an associate reporter for MLB.com. This story was not subject to the approval of Major League Baseball or its clubs.