Signs point to Puig staying in center field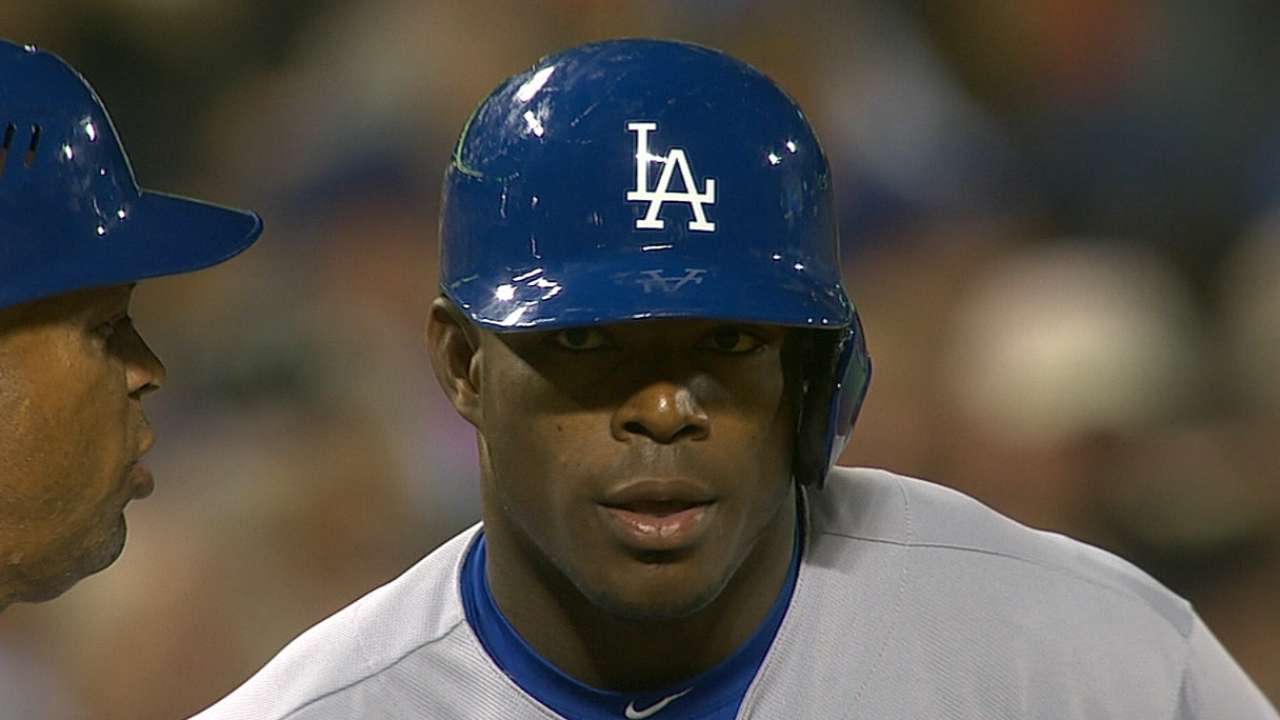 SAN FRANCISCO -- One game into the Yasiel Puig center fielder experiment, and 104 games into the season, the Dodgers think they're onto something.
"Last night was a good sign in a lot of ways," said general manager Ned Colletti. "We had been talking about it for a while. We sat down with Yasiel -- Donnie [Mattingly] and myself and [coaches] Lo Bundy and Davey Lopes -- and explained the differences between the corners and the middle. We talked about his concentration. How long he'll be out there, I don't know."
With Puig in center, Matt Kemp returns to his original spot in right field and Carl Crawford is in left with Andre Ethier on the bench.
"I think it's the best combination for the guys we have now," said Mattingly. "There's a little more stability in center instead of a platoon if this works out. Andre can play center, right and left. Carl's in left and Scott [Van Slyke] can play the corners or give Adrian [Gonzalez] a day at first. It's kind of the best right now."
Colletti gave no indication that he's close to, or even interested in, trading any of his veteran outfielders, only that he has and will listen to other clubs when they call.
Ken Gurnick is a reporter for MLB.com. This story was not subject to the approval of Major League Baseball or its clubs.