LA gets Puig, Hanley back; Wild Horse to CF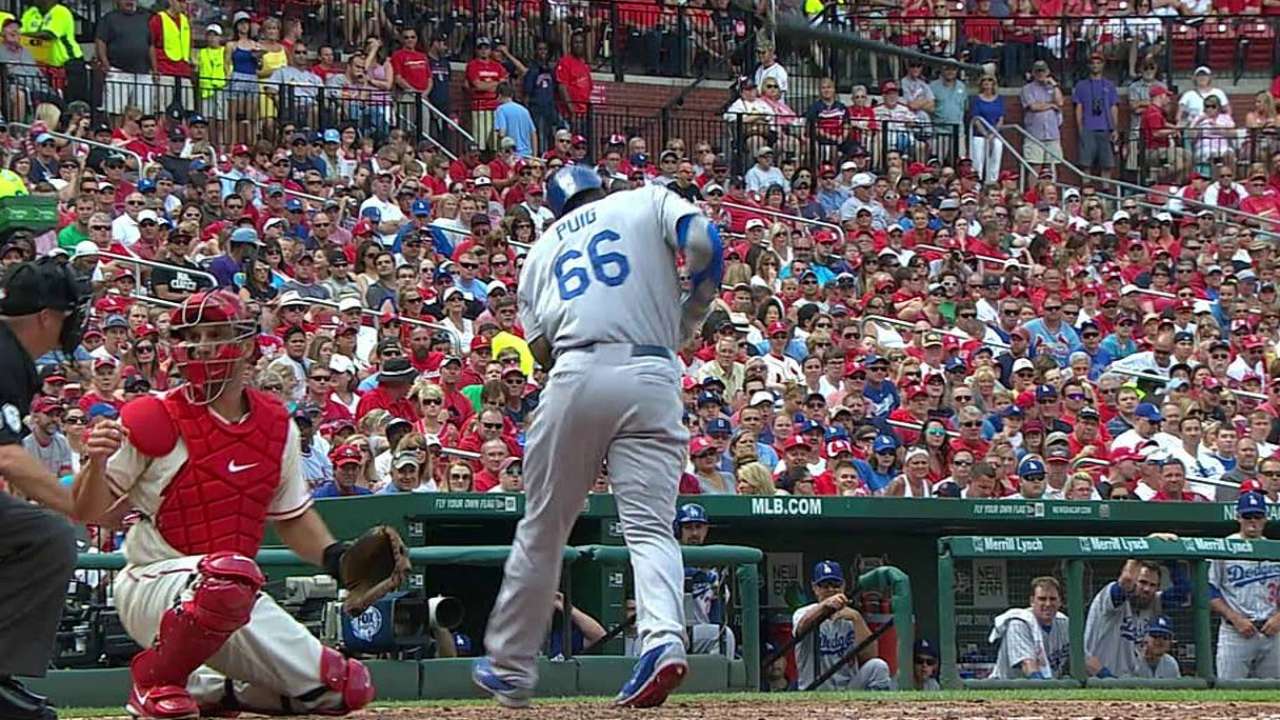 SAN FRANCISCO -- All-Star outfielder Yasiel Puig and shortstop Hanley Ramirez returned to the Dodgers' starting lineup for Friday night's series opener against the Giants after missing all three starts in Pittsburgh with hand injuries.
The pregame media focus was on Puig, who started for the first time this year in center field. Manager Don Mattingly, however, would not commit to the switch long-term.
"It could be a day. It could be a week. It could be forever," said Mattingly. "We don't know."
With Puig in center, Matt Kemp was back in right field, Carl Crawford back in left field and Andre Ethier back on the bench with Scott Van Slyke. Mattingly said it was Kemp's natural play in right during Puig's absence that sparked the switch.
Mattingly said he spoke to Puig about the need for communication among the outfielders. Earlier in the week, Mattingly said Puig's unbridled aggressiveness going into the gaps and charging shallow balls presents potential dangers to teammates.
"With this combination of players," said Mattingly, "this has a chance of being our best outfield."
Ken Gurnick is a reporter for MLB.com. This story was not subject to the approval of Major League Baseball or its clubs.