Puig takes extra BP, may return on Friday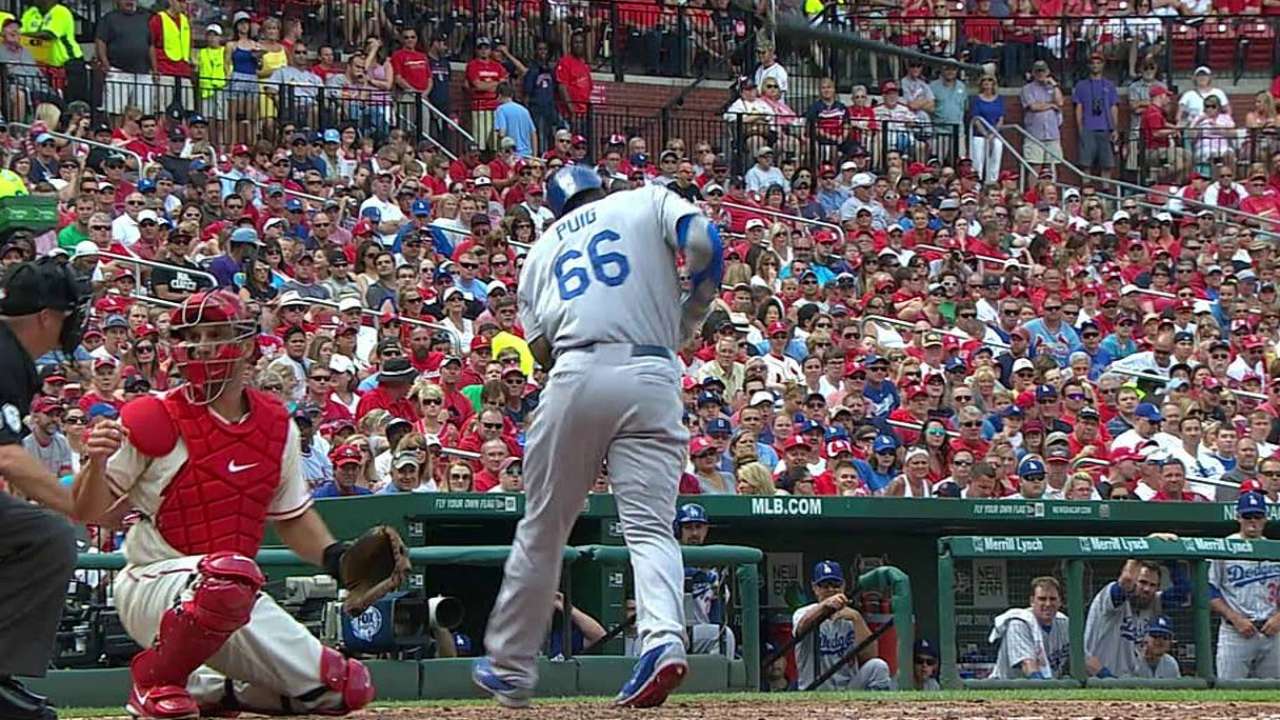 PITTSBURGH -- Dodgers All-Star outfielder Yasiel Puig took extra batting practice Wednesday and could return to the lineup Friday night when the Dodgers open a showdown series in San Francisco.
Puig has missed four starts since being hit on the left hand by a pitch from Joe Kelly in St. Louis on Saturday. Puig came in to pinch-hit in the eighth and drew a walk in Wednesday's 6-1 loss to the Pirates. He stayed in the game and played center field.
Mattingly said he was more optimistic Puig could return to the lineup on Friday than he was for shortstop Hanley Ramirez, who missed his third start since being hit on the left hand by a pitch from Trevor Rosenthal.
Ramirez was limited to indoor work on Wednesday. Mattingly said he wouldn't rule out Ramirez returning Friday night, but it was hard to be optimistic if he still wasn't taking batting practice on Wednesday.
Mattingly said he still didn't expect either player to be placed on the disabled list.
Puig also shagged fly balls in center field, one day after Mattingly said he's thought of moving Puig over from right field. With Puig out, Matt Kemp started in right field, Scott Van Slyke was in center and Miguel Rojas started at shortstop.
Ken Gurnick is a reporter for MLB.com. This story was not subject to the approval of Major League Baseball or its clubs.