Follow-up X-rays on Hanley, Puig negative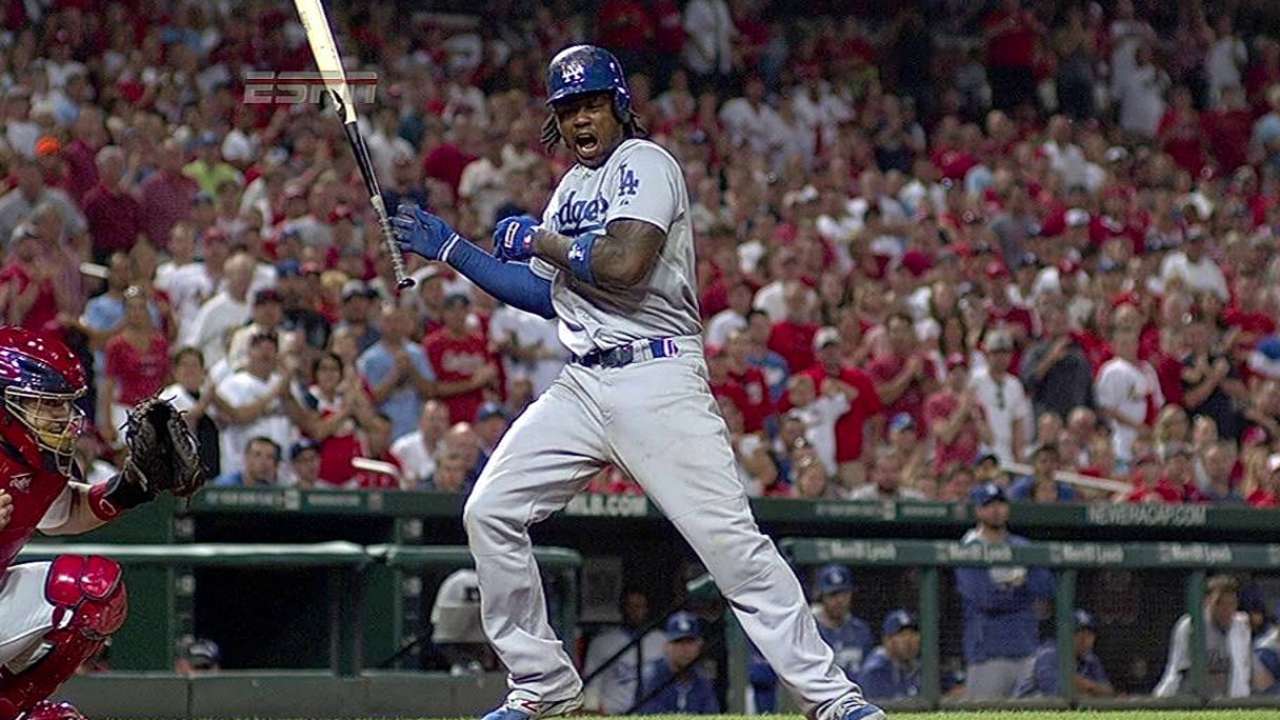 PITTSBURGH -- X-rays taken on the left wrist of Dodgers shortstop Hanley Ramirez and the left hand of right fielder Yasiel Puig came back negative Monday.
Both players were driven from games after being hit by pitches during the weekend series in St. Louis. Initial X-rays revealed no fractures, but the club scheduled follow-up exams for Monday.
Dodgers manager Don Mattingly said before the game that the club was optimistic that neither player was seriously injured. He said Puig might be available for pinch-hitting Monday night. Mattingly indicated that Ramirez's more recent injury was more painful than Puig's.
Ramirez was replaced at shortstop in the starting lineup by Justin Turner on Monday night against the Pirates. Puig's absence required more creativity by Mattingly, who moved Matt Kemp to right field for the first time in five years, with Andre Ethier starting in center field and Carl Crawford in left.
"It's not a perfect situation, but Matt's a baseball player," said Mattingly. "We make a big deal about this. But we don't ask him to be perfect, just do the best he can. If he's not perfect, it's not necessarily his fault. I look at Matt as a good athlete who's capable of playing in multiple spots."
Ken Gurnick is a reporter for MLB.com. This story was not subject to the approval of Major League Baseball or its clubs.