By deadline, Dodgers sign 30 of 40 Draft picks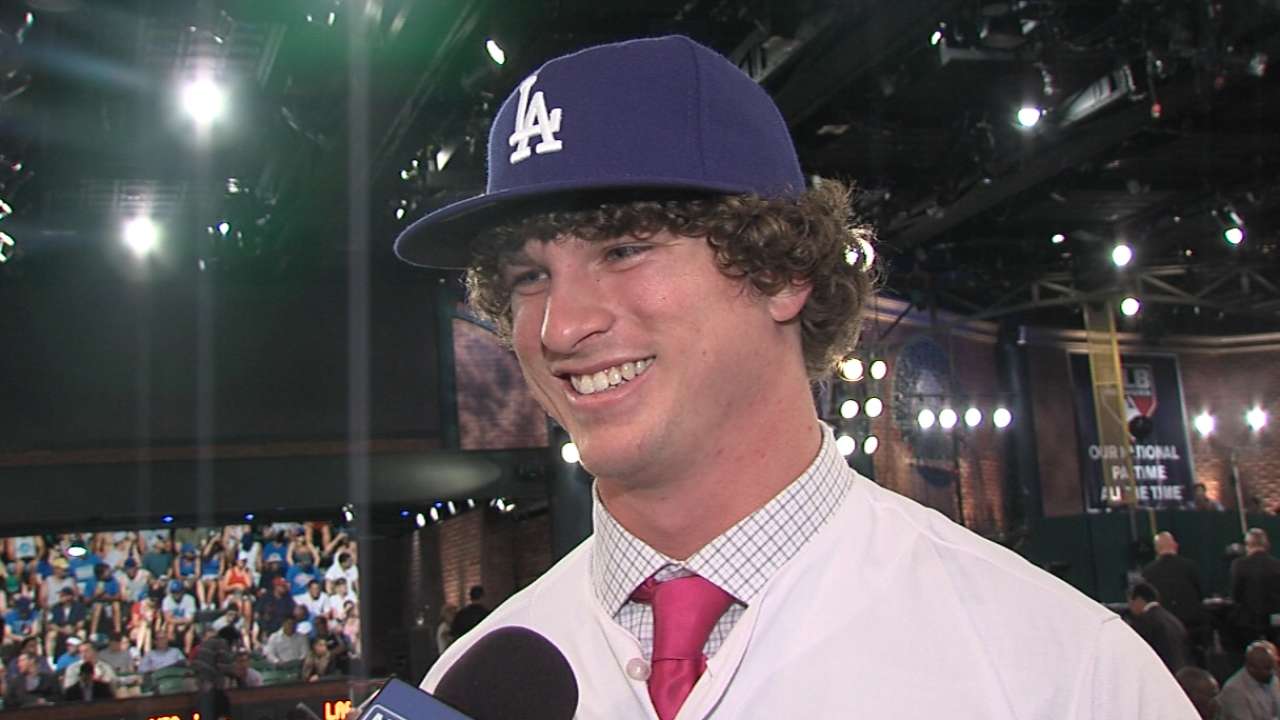 ST. LOUIS -- The signing deadline for players selected in this year's First-Year Player Draft came and went Friday, with the Dodgers having signed 30 of their 40 selections.
Those signings included each of the team's top-14 selections and 20 of the first 22 picks.
The Dodgers' first-round selection, right-hander Grant Holmes of Conway High School (S.C.), has made three appearances (two starts) for the organization's Rookie club in Arizona, posting a 3.60 ERA in 10 innings.
The Dodgers spent over half of their allotted pool on Holmes by giving him a $2.5 million bonus, above his slot of $1.9805 million.
Alex Halsted is an associate reporter for MLB.com. This story was not subject to the approval of Major League Baseball or its clubs.