Crawford garners first start since return from DL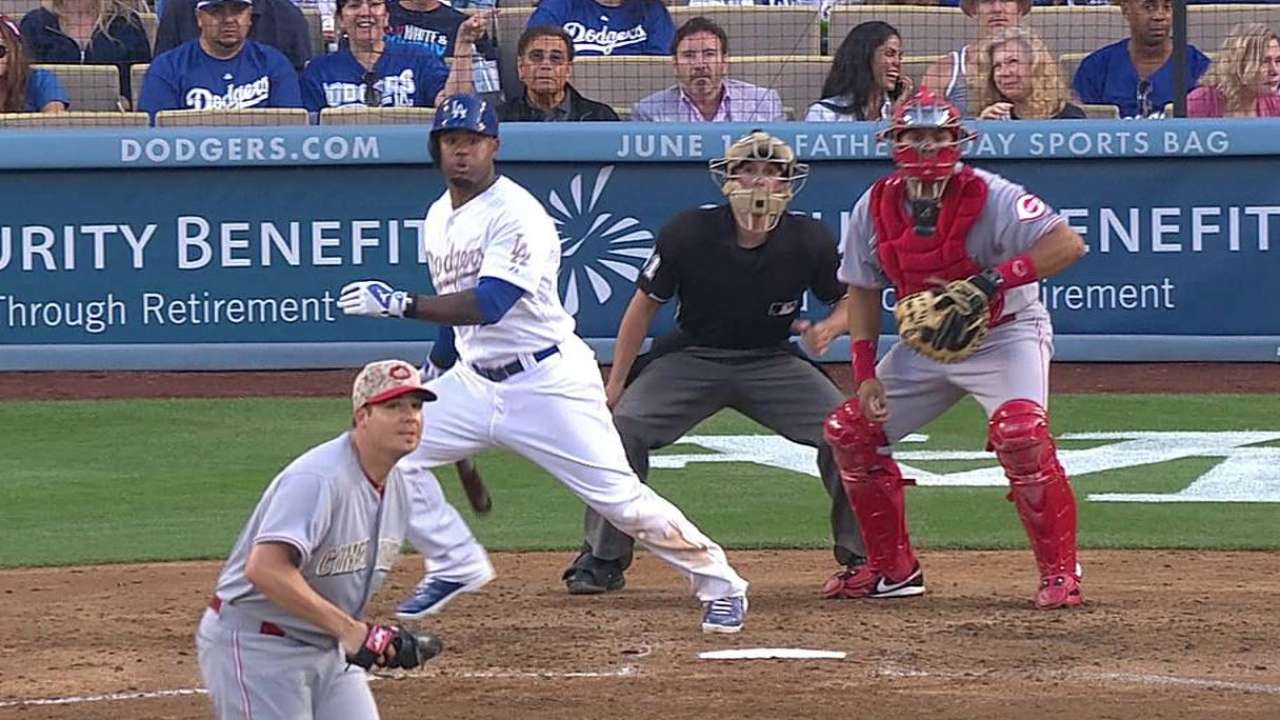 LOS ANGELES -- Left fielder Carl Crawford was in the Dodgers' starting lineup on Sunday for the first time since coming off the disabled list.
Crawford, who missed 40 games with a left ankle sprain, was activated on Thursday. He played off the bench Friday and Saturday night, going 0-for-4 in five plate appearances.
"Honestly, I was thinking about it -- I shouldn't really have to explain why Carl's in the lineup because this guy, if you look at his numbers over his time, he probably has better numbers than everybody we got out there," manager Don Mattingly said Sunday. "If you look back last year, this guy hit three or four home runs in the playoffs."
Part of the reasoning behind the start is that Crawford has hit Padres starter Tyson Ross well in the past, going 5-for-8 against him in his career.
"It's one of those things, Carl has good numbers against this guy," Mattingly said. "Carl's a good player. Only issue Carl's had is he hasn't been able to basically stay healthy. Carl's out there because he deserves to be out there."
Mattingly said Saturday that Crawford has been taking fly balls in center field as the Dodgers continue to look for a permanent solution at the position. With five outfielders for three spots, Crawford's playing time going forward is uncertain.
"We'll just see where we're going," Mattingly said. "As we get into this, the second half, you try to get everybody in the mix, but you're going to try to win games, so we're going to play the guys that give us the best chance to win games."
Michael Lananna is an associate reporter for MLB.com. This story was not subject to the approval of Major League Baseball or its clubs.