Dodgers set second-half rotation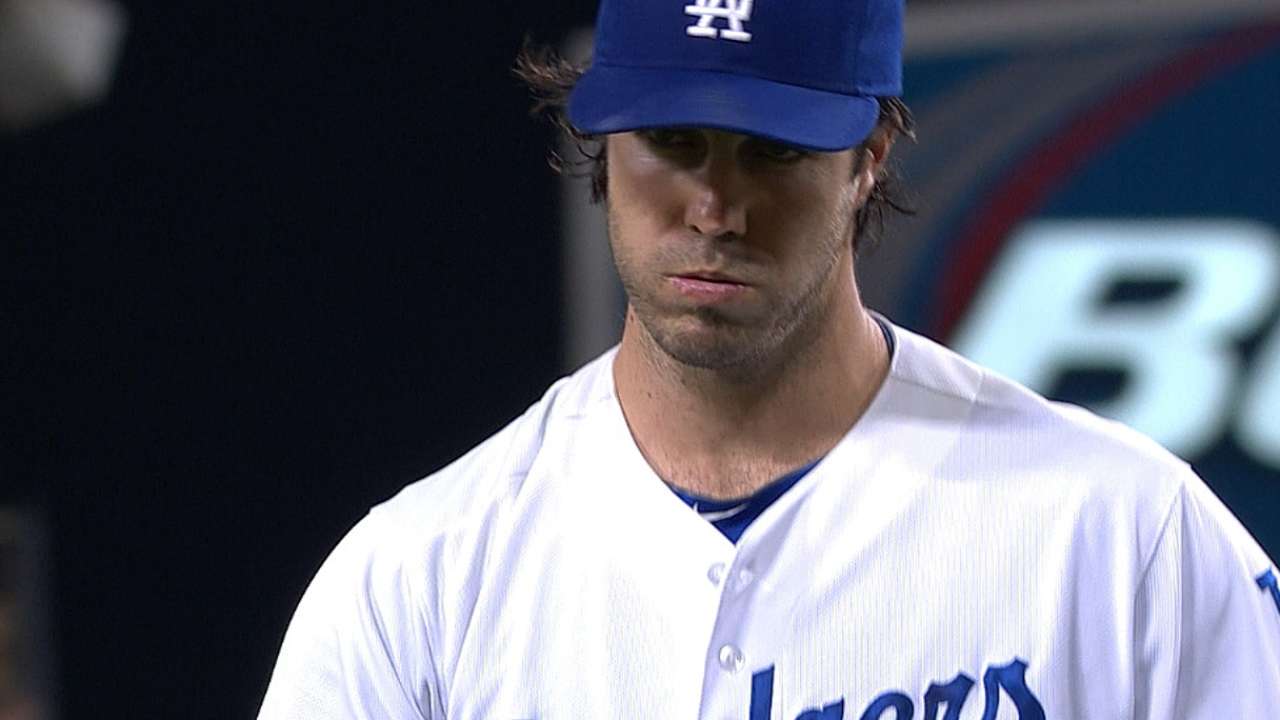 LOS ANGELES -- Dodgers manager Don Mattingly announced his second-half rotation Saturday.
Right-hander Dan Haren will get the ball when the season resumes on Friday in St. Louis. He'll be followed by right-hander Zack Greinke, left-handers Clayton Kershaw and Hyun-Jin Ryu, and the fifth starter will be determined later, depending on the health of injured right-hander Josh Beckett.
"We planned our rotation to kind of give everyone maximum rest after the break and using the break for that and just looking forward into our schedule and how we're trying to match everybody up," Mattingly said.
Mattingly said he's been in contact with National League manager Mike Matheny (Cardinals) regarding the usage of Greinke and Kershaw in Tuesday's All-Star Game. Mattingly said both are good to throw an inning a piece, and Kershaw can throw up to two innings should he be announced as the NL's starter.
As for Beckett, who went on the 15-day disabled list Tuesday with left hip impingement, Mattingly said he's hopeful Beckett will be able to return on July 22 and slide into the fifth spot behind Ryu.
"I'm hoping he would be ready for then," Mattingly said. "That would be our wish list, that he would be ready for that fifth day. It gives him a little bit of time here during the break to get to that start."
Michael Lananna is an associate reporter and Ken Gurnick is a reporter for MLB.com. This story was not subject to the approval of Major League Baseball or its clubs.