Turner set to begin rehab assignment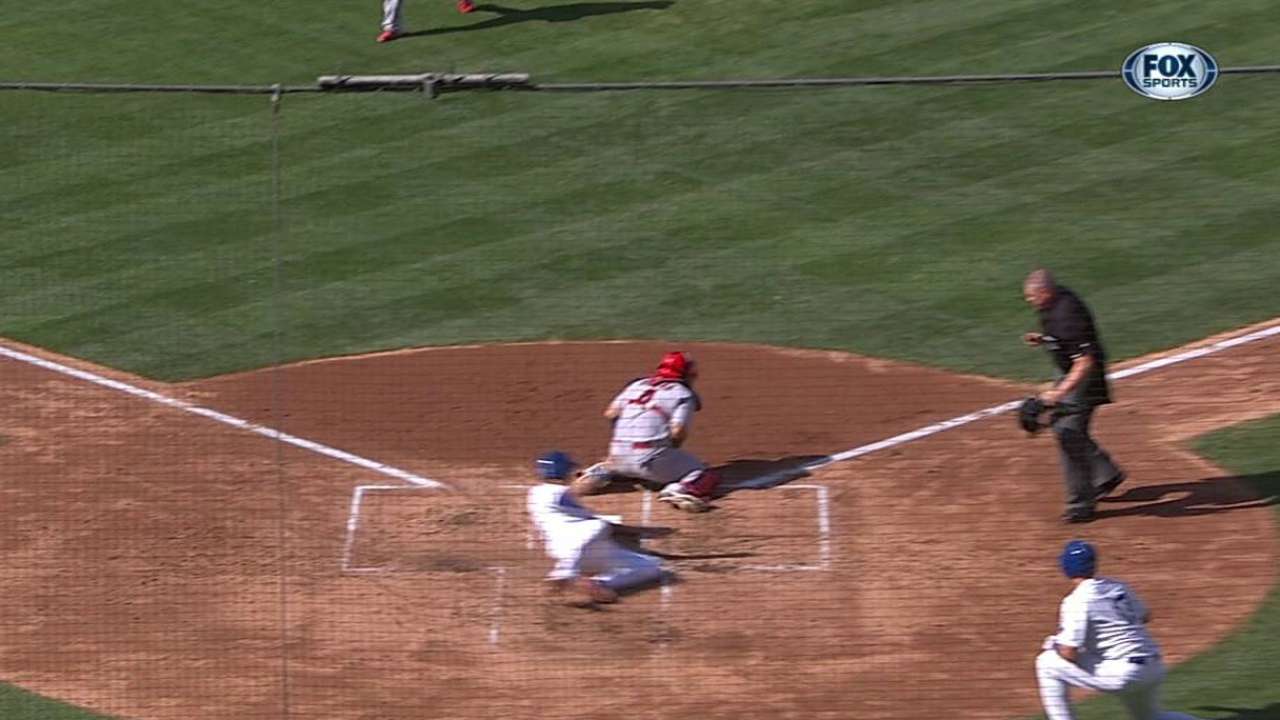 LOS ANGELES -- Dodgers infielder Justin Turner was back at Dodger Stadium on Saturday, working in the field as he tries to come back from a left hamstring strain.
Placed on the 15-day disabled list June 29, Turner had been at the team's training facility in Arizona, facing live pitching. Manager Don Mattingly said Turner would DH Sunday in a rehab game for Class A Rancho Cucamonga.
Turner said he would play again Monday at Rancho Cucamonga and potentially one more game after that. If all goes well, he hopes to join the Dodgers in St. Louis on Friday for their first game after the All-Star break.
"I don't think it's a matter of [how many] games, it's just trying to get some at-bats," Turner said. "Everything feels good. I took a bunch of at-bats down there, live ABs vs. a couple of young guys down there. But it's a little bit different when you have a cage around you and taking actual ABs. So we'll see how that goes."
Turner, who is hitting .302 in 159 at-bats this season, said he's been hitting the whole time he's been out and now the other pieces of his game are falling back into place.
"Bases was the last thing I had done -- I just did it right now," Turner said before Saturday's game. "Everything went good. Of course you can't really simulate game speed, but I felt like I was as close to 100 percent as I could be."
Michael Lananna is an associate reporter and Ken Gurnick is a reporter for MLB.com. This story was not subject to the approval of Major League Baseball or its clubs.