Crawford looks to join center-field mix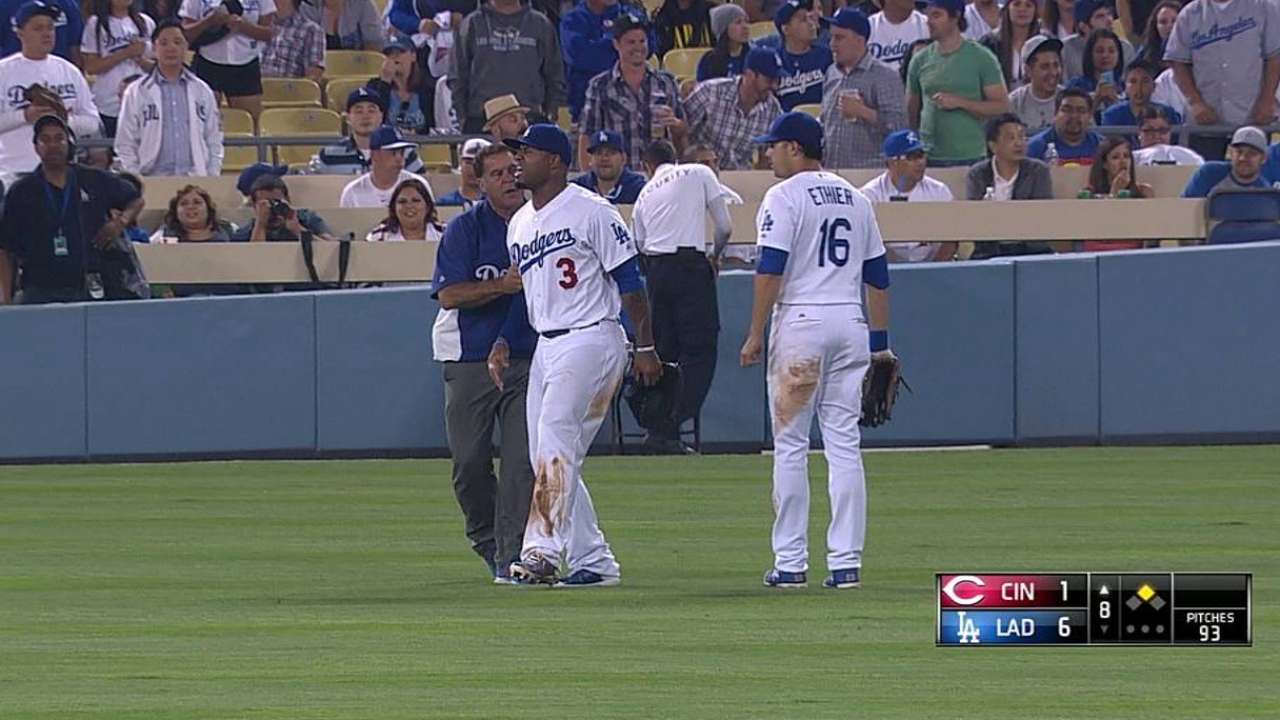 LOS ANGELES -- Andre Ethier was back in center field Saturday after missing back-to-back starts with general soreness. However, Ethier might have some competition for the position going forward.
Though Ethier has been the Dodgers' primary center fielder this season -- starting 49 games there -- Mattingly said Scott Van Slyke will continue to get starts in center, and left fielder Carl Crawford has started taking fly balls there, as well.
"The way we are right now -- Scott's been swinging the bat well; Dre had a really good second half last year; Carl's going to mess around in center field, taking fly balls," Mattingly said. "So we'll continue to try to do the best we can out there."
Mattingly said Crawford, who came off of the disabled list Thursday after missing 40 games with a left ankle sprain, took fly balls in center field on his own. With Matt Kemp now firmly entrenched as the everyday left fielder, Crawford hasn't started since his return.
"He just kind of went out there on his own," Mattingly said. "I know he played there in the minor leagues, and they kind of moved him in Tampa. I think with our situation, Carl going out there and taking fly balls, you never know what can happen. So I encouraged him to do a little work out there."
Though Crawford doesn't possess a strong throwing arm, Mattingly said he thinks Crawford could still play center field capably.
"I think out there, how many guys do you see thrown out really?" Mattingly said. "It's going to be more about range and getting to balls, and Carl still runs really well. I think metrically he's been pretty good in left field when he's played left, so he's a guy who will run the ball down for you.
"There's all different ways to make adjustments in the outfield. It's about using the tools you have, and he has enough tools to do some things."
With Kemp in left, the Dodgers don't have a true, prototypical center fielder. But Mattingly said he doesn't think that will hurt the team as it looks to make a playoff run.
"We've been doing it all year, so I don't know why we can't continue to do it," he said. "We play in a lower-scoring environment now, kind of regularly. We have to continue to improve, as far as not giving away extra outs and being as good as we can possibly be.
"This is our team, and we can be good enough to win it all like this."
Michael Lananna is an associate reporter and Ken Gurnick is a reporter for MLB.com. This story was not subject to the approval of Major League Baseball or its clubs.