Dodgers hold out Hanley with ailing shoulder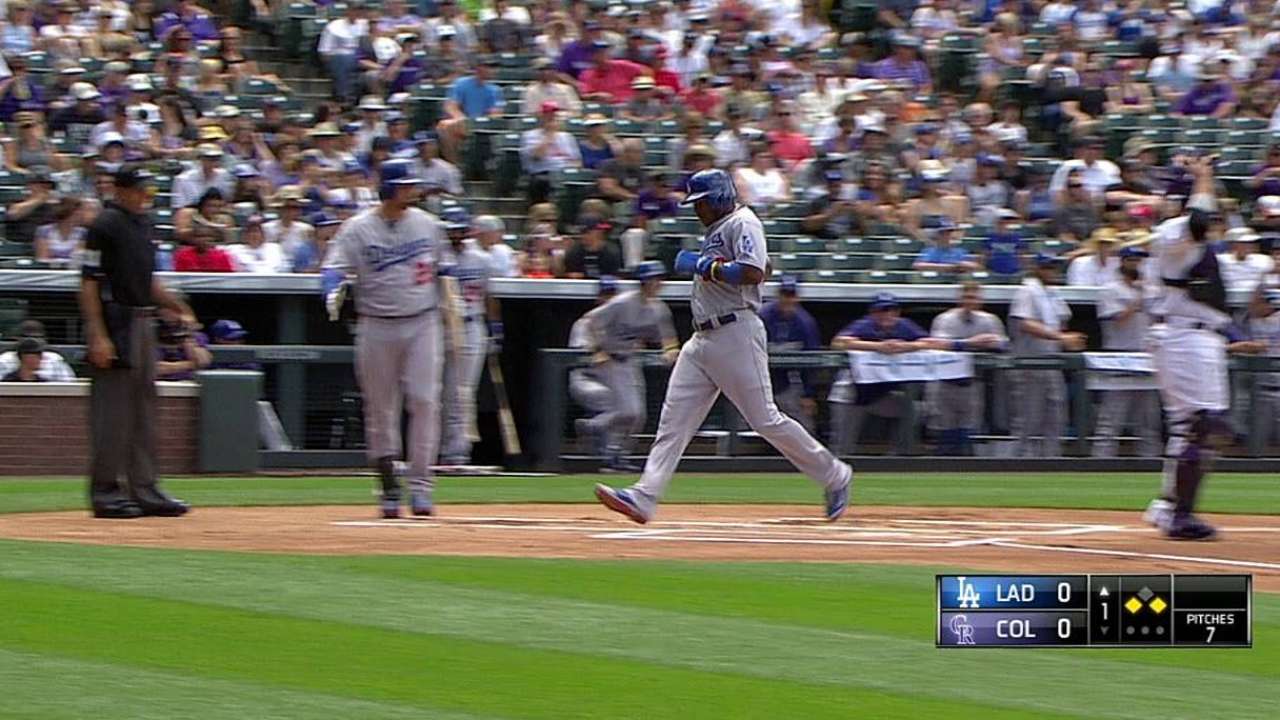 LOS ANGELES -- Injuries continue to hinder Dodgers shortstop Hanley Ramirez. Though Ramirez hasn't been placed on the disabled list this season, he's missed 18 starts.
The Dodgers removed Ramirez from the game in the eighth inning Thursday night due to an arthritic right shoulder. Ramirez has also been bothered by a tight left calf and a right ring finger contusion in recent weeks.
Manager Don Mattingly said Ramirez had an injection in his AC joint Thursday night that relieved much of his discomfort. However, Ramirez was not in Friday's starting lineup, and Mattingly said he would look to rest Ramirez as much as possible before the All-Star break. Miguel Rojas started at shortstop in Ramirez's place.
"Right now, I foresee him staying active," Mattingly said. "[The injection] seemed to kind of relieve everything. He had one in Cincinnati, it didn't really do it. It didn't really hit the spot. This one seemed to do it."
Mattingly said there are no regrets as far as not placing Ramirez on the disabled list earlier. He said Ramirez, who is batting .275 with 11 home runs and 48 RBIs this season, has still been productive when on the field.
"He missed a lot of games last year, too," Mattingly said. "I think it's pretty much the same. When Hanley plays, he's dangerous. Our goal is keep him out there as much as possible."
Michael Lananna is an associate reporter for MLB.com. This story was not subject to the approval of Major League Baseball or its clubs.