Ethier resting for second consecutive night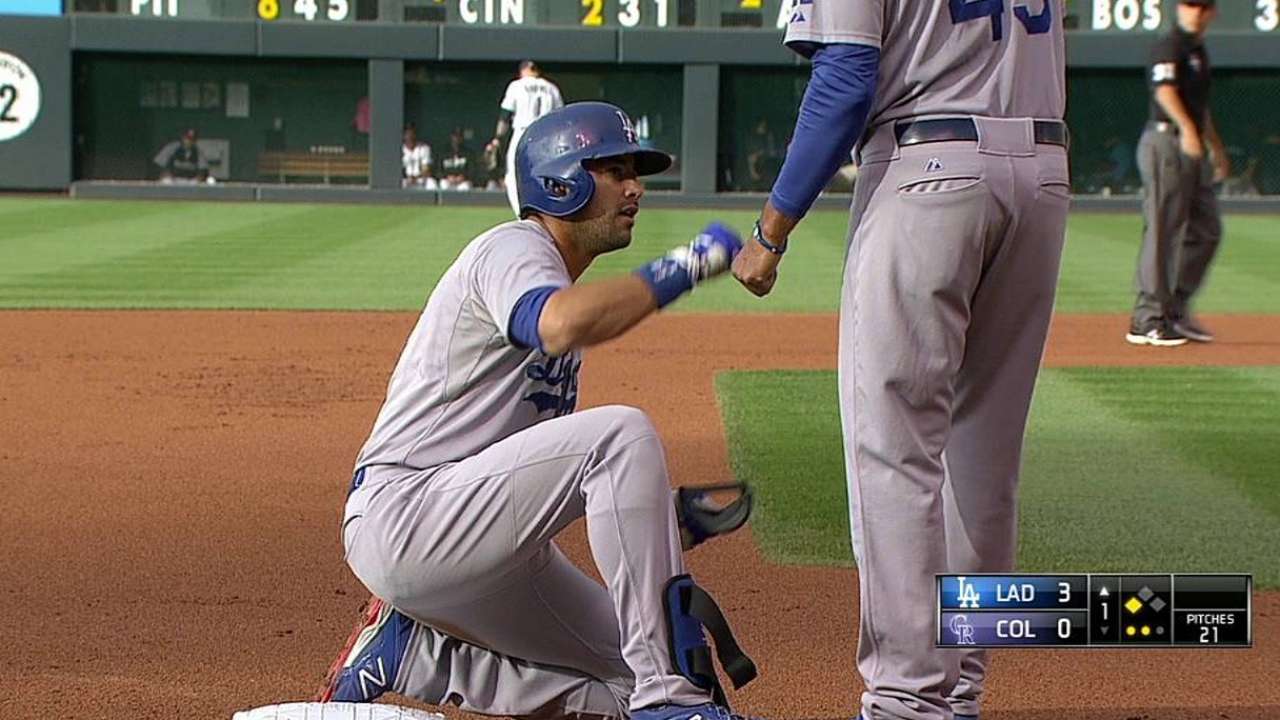 LOS ANGELES -- For the second straight game Friday, Andre Ethier was not starting in center field -- despite the Dodgers once again facing a Padres right-hander.
Manager Don Mattingly said Ethier has dealt with soreness in various areas, particularly leg soreness. Scott Van Slyke started in Ethier's place for the second night in a row.
"He's had some leg issues and some other issues, so we're just trying to make sure, going into the break, we can get him out of that feeling good," Mattingly said.
"And on the backside of that, Scottie's played well, and he deserves his opportunities, too."
Van Slyke is hitting .273 with eight home runs in 121 at-bats this season, playing primarily against left-handed starters.
Ethier is hitting .250 with four home runs and 34 RBIs in 256 at-bats, but Mattingly said Ethier hasn't been at his best of late.
"I just think in general Dre just seems like he doesn't seem to have the same energy," he said. "I know he just hasn't felt good body-wise.
"It's just lots of little things, and one thing is usually a building block to another."
Michael Lananna is an associate reporter for MLB.com. This story was not subject to the approval of Major League Baseball or its clubs.