Crawford rejoins Dodgers, fine in backup role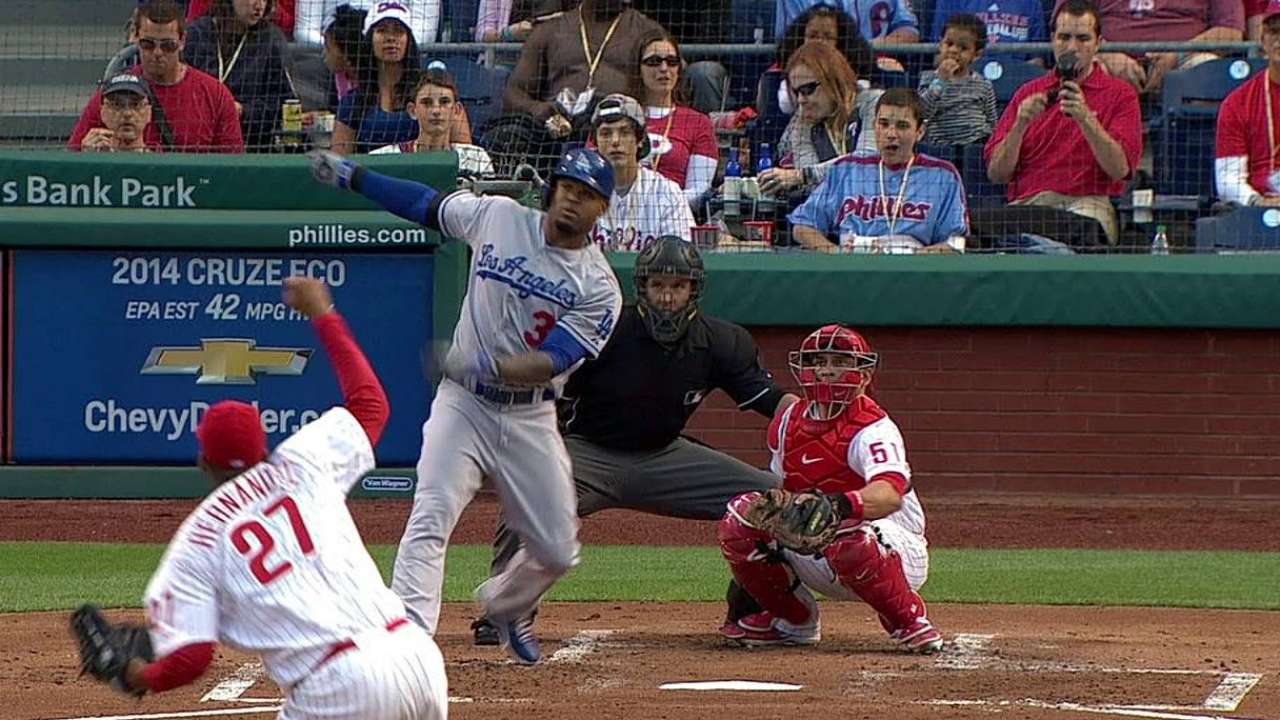 LOS ANGELES -- The Carl Crawford of 10 years ago might not have taken the news well, but when manager Don Mattingly told the left fielder Thursday that he wouldn't be in the starting lineup in his return from the disabled list, Crawford understood.
"I talked to Donnie, and things have been going well for the team right now, so he pretty much said he's going to leave it like it is right now and kind of mix me in whenever he can," said Crawford, who was reinstated Thursday. "There's not too much I can say to that. Guys have been playing extremely well, got back in first place, so I just got to be ready for when my number is called, try to stay sharp enough to play well for when I do get into a game."
Crawford missed 40 games with a left ankle sprain, going on the disabled list May 28. A sore Achilles tendon slowed his rehab process, but he said Thursday that he is 100 percent healthy.
In his absence, Matt Kemp has started in left field, heating up with his bat as the Dodgers overtook the Giants for first place in the National League West.
Crawford, who was hitting .267 on the season, said he didn't want to ruffle any feathers in the clubhouse over playing time.
"This is a situation where we're winning, so you definitely don't want to be the guy who's complaining about dumb stuff," Crawford said. "I'm not that guy, so I'm just going to be cheering everybody on."
Mattingly said he's unsure how much playing time Crawford can expect to get, but he said the 32-year-old veteran has been accepting of the decision.
"I thought he would be," Mattingly said. "Carl's never been any trouble with anything."
To make room for Crawford on the 25-man roster, the Dodgers designated Clint Robinson for assignment.
Michael Lananna is an associate reporter for MLB.com. This story was not subject to the approval of Major League Baseball or its clubs.