Beckett plays catch in recovery from hip injury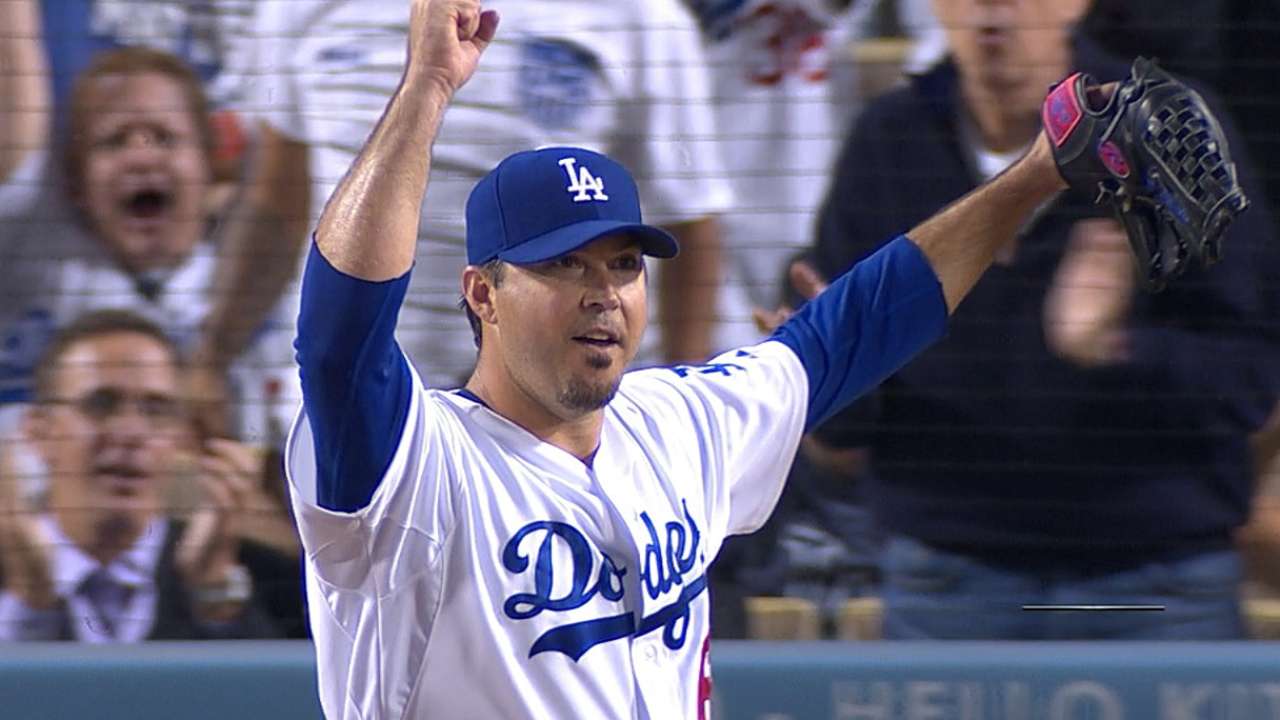 LOS ANGELES -- Right-hander Josh Beckett was on the field playing catch Thursday -- three days after having a cortisone injection in his left hip.
Beckett was placed on the disabled list Tuesday with left hip impingement, but manager Don Mattingly is encouraged by Beckett's recovery.
"Josh feels pretty good," Mattingly said. "Played catch up to 90 feet, felt good. We're hopeful that this time will allow the injections and all of that to take hold, and we'll be able to strengthen areas that he needs to and just kind of feel better in general."
Beckett's last two starts had been in doubt as he dealt with the hip injury. Right-hander Red Patterson had been on standby in Triple-A Albuquerque should Beckett not have been able to go. Mattingly said Patterson could get the nod when Beckett's next rotation turn comes up Saturday, but the skipper said he could also go with long reliever Paul Maholm, depending on how much action he sees in the first two games of the Padres series.
Mattingly said there's no specific timetable for Beckett's return but with the All-Star break looming, he's hopeful it will be a short absence.
"I think he knows what he's dealing with now," Mattingly said. "And the fact that he's been able to pitch with it to this point -- the pitching part is the part that's the easiest, it seems like. Everything in between is the tough stuff.
"Hopefully we can get any inflammation or soreness out of there during this time off and get him feeling good, and once we get him back, hopefully he's good for the year."
Michael Lananna is an associate reporter for MLB.com. This story was not subject to the approval of Major League Baseball or its clubs.