Dodgers have plan if Kershaw starts for NL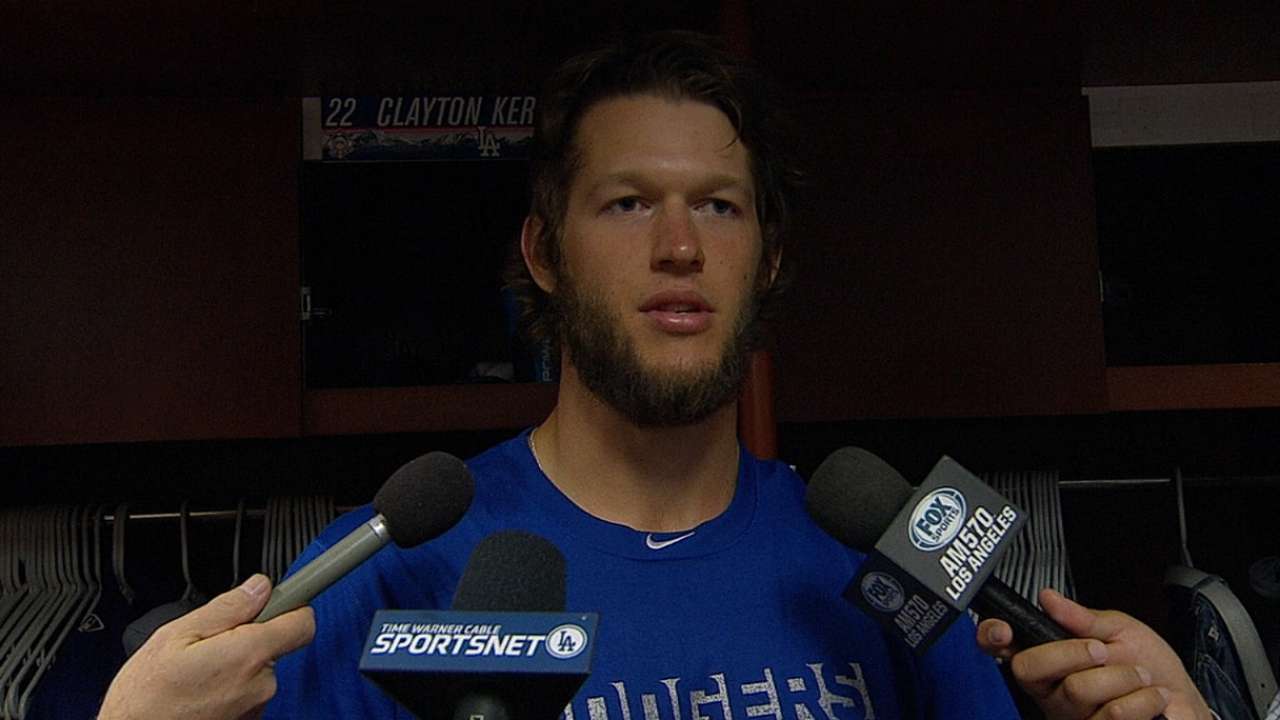 DETROIT -- Dodgers manager Don Mattingly wouldn't announce his starting rotation coming out of the All-Star break, but he said contingencies are already in place if ace Clayton Kershaw is the National League's starting pitcher at the Midsummer Classic on Tuesday in Minnesota.
"We've planned if Kershaw would start and go two innings," said Mattingly. "We're prepared, unless they go four or five with him."
The Dodgers come out of the break playing in St. Louis on Friday night, and Cardinals manager Mike Matheny is the NL manager who will decide when, and for how long, Kershaw and Dodgers teammate Zack Greinke will pitch on Tuesday. Mattingly said he might call Matheny to discuss their planned usage.
This is Kershaw's fourth consecutive All-Star appearance, but the two-time Cy Young Award winner has never started one. The last Dodgers pitcher to start an All-Star Game was Brad Penny in 2006.
Ken Gurnick is a reporter for MLB.com. This story was not subject to the approval of Major League Baseball or its clubs.