Crawford nears return, but not as starter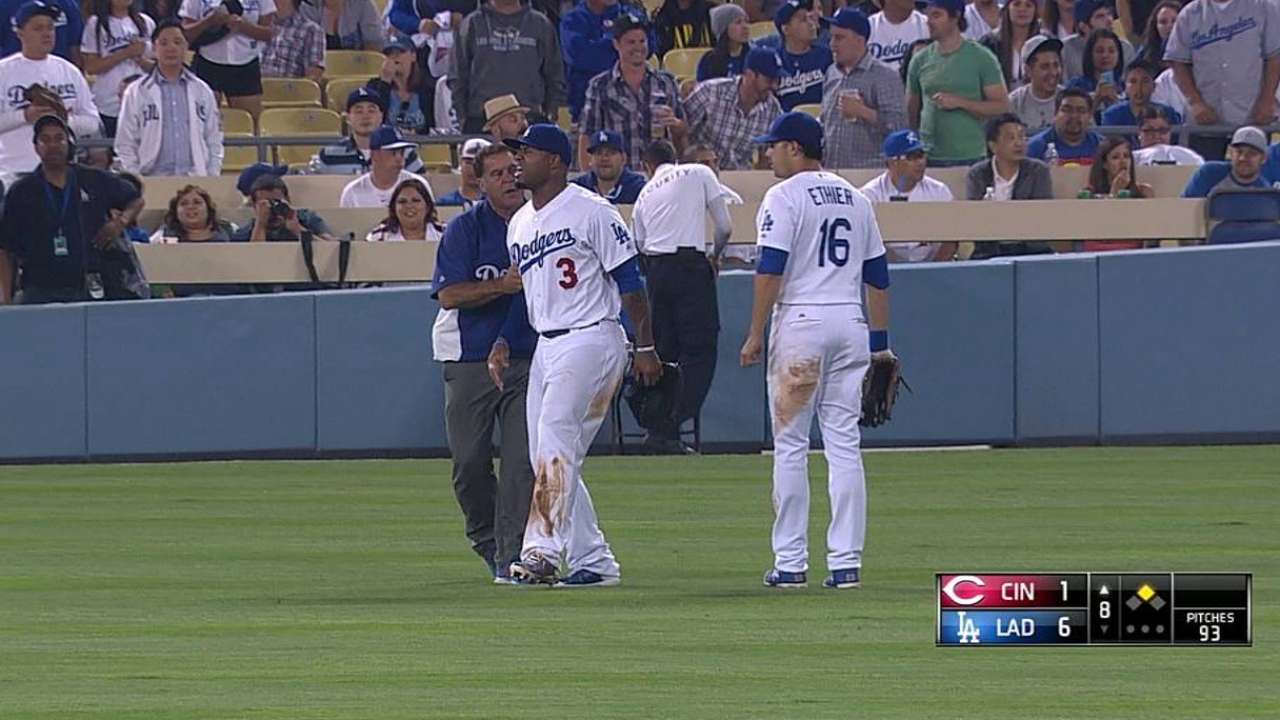 DETROIT -- Carl Crawford could be activated off the disabled list as soon as Thursday, but manager Don Mattingly doesn't plan on giving him back the starting left-field job.
"I'm not really planning on making any big changes right now," said Mattingly, who added that he's happy with Matt Kemp as the everyday left fielder and a platoon of Andre Ethier and Scott Van Slyke in center field.
Mattingly said he views Crawford as a left fielder exclusively. On moving Kemp back to center field, he said, "Not right now. I like what's going on in center. We're playing pretty well. We'll talk about it. But as long as we're playing well and continue to win, we'll have conversations with everybody."
The Dodgers were 4 1/2 games out of first place and five games above .500 on May 27, when Crawford went down with a sprained right ankle. They fell as far as 9 1/2 games out and one game above .500 before rallying to go into Wednesday's play one game in front and 11 games above .500.
Mattingly, however, disputed the contention that the Dodgers have played better because Crawford has been out, while acknowledging they have been playing well while he's been out.
"It's the number of guys that makes everybody unhappy," he said. "It's not who it is."
Crawford started in left field nine of the 10 games leading up to his injury. Mattingly used the opening as a chance to move Kemp from center to left, the only position he's played since. Kemp has raised his average from .238 on June 4 to .275 and is 7-for-16 on this trip. Crawford was hitting .267 when he was injured.
Ken Gurnick is a reporter for MLB.com. This story was not subject to the approval of Major League Baseball or its clubs.